With the promise of surprises delivered to your house each month, subscription boxes are becoming more and more popular. There are tons of subscription boxes available on the market, from makeup to cooking to baby toys. Whatever you're interested in, you can probably find a subscription box that includes it. Of course, with so many different options available on the market, it can become difficult to find a high-quality subscription box.
To help you choose the best subscription box for you, we reviewed dozens of products. We took into account delivery frequency, cost-effectiveness, quality, the canceling process, and customer reviews when rating each product.
The Bean Box Gourmet Coffee Sampler box quickly won the top spot on our list. This box ships four different artisanal coffees directly to your door each month. Each coffee is freshly roasted and collected from a single source for a truly artisanal coffee experience.
The 5 Top-Rated Subscription Boxes
Subscription Boxes
*Ratings are from Amazon at the time of publication and can change
Our Top Pick: Bean Box Gourmet Coffee Sampler
Each month, Bean Box delivers four artisanal coffees straight to your front door. Each coffee is hand selected from a local Seattle small roastery, allowing you to try a wide variety of delicious artisanal coffees. Each coffee is single-origin and carefully crafted. It is even freshly brewed, which leaves it was a delightful, fresh taste. If you've never had freshly roasted coffee, now is your time to try it. Each box contains nearly half a pound of coffee in all as well as other products to take your experience to the next level, including tasting notes, roaster profiles, brewing tips, and an artisan treat. Even if you aren't a coffee expert yourself, this box can help you enjoy artisanal coffee every month.
This box also supports local, small roasteries. This company works exclusively with Seattle's small roasteries to get you good coffee while also supporting the local community. Plus, small and local also means great coffee. This company so has absolutely exceptional customer service. It is very easy to cancel if you need to. However, with how good this coffee is, we doubt you'll ever want to.
The overall amount of coffee you get is somewhat small, however. It is only enough for a pot or two of each flavor. Still, when you consider how much coffee cost from a place like Starbucks, this artisanal coffee is a steal and well worth the price.
Bean Box Gourmet Coffee Sampler Key Features:
4 sample coffees each month
Freshly roasted
Includes tasting notes, roasting tips, and a small artisanal snack
Our Runner Up Pick: Gentleman's Box
Are you a man who dresses up a lot? Or perhaps you have a husband, brother, or father that has to wear suits for their job or hobbies? If so, then the Gentleman's Box is for you. It includes 4 to 6 different men's accessories and is delivered to your door each month. The accessories usually include things like ties, cuff lines, socks, and pocket squares. Everything in the box is high-quality, and the total value usually comes to about $100 per box. To help you look your best, the box also includes a style guide for each set along with suggested colors to pair each accessory with. Each box is based on a real-life gentleman as the inspiration behind that month's theme. The box also comes with miscellaneous fashion tips.
The main reason that this box didn't make out top pick is because fashion is a very personal thing. Some customers absolutely adored each box and had fun receiving it in the mail each month. However, some couldn't get on board with the different activities accessories and didn't find the box to be worth it. If your fashion sense doesn't jive with the company's, it is possible that you won't like this box. Still, this box is a fun way to encourage yourself to try new styles and step out of your comfort zone. If you end up not liking the box, it is easy to cancel at any time.
Gentleman's Box Key Features:
4-6 men's accessories each month
Includes fashion tips
Based on a real gentleman
Best Budget Pick: Bulu Box
If you want to try a subscription box but don't want to spend a huge amount of money, then the Bulu box is for you. It is very inexpensive when compared to other boxes and delivers ten or more healthy snacks, supplements, or vitamins to your door. With plenty of healthy samples, this box is a fun and exciting way to spice up your routine and get healthier at the same time. This box is also a very affordable way to try new healthy products before you buy them. No one wants to purchase an expensive health product and end up not liking it. This box allows you to try the most popular health products for one low price. It is also a wonderful way to keep exploring all the wonderful products out there. Because you never know exactly what you're going to get, you never know when you might find your next favorite product!
Perhaps the best thing about this box is that it helps you create a healthy lifestyle. We could also be a little bit healthier, and this box makes implementing healthy products and routines into your life fun. With so many things to try, you are bound to find something that you'll like.
All the products you'll receive with a Bulu Box subscription are sample sized, not full-sized. However, with how affordable this box is, you can't really complain.
Bulu Box Key Features:
10+ healthy samples per box
Helps create a healthy lifestyle
Sample-size products
Best Makeup Subscription Box: Allure Beauty Box
Who doesn't love trying new makeup? With the Allure Beauty Box, you can try full-sized and travel-sized beauty products selected by Allure experts. Allure spends a lot of time testing products; they test over 50,000 a year. This helps them choose the best and more exciting products for your boxes. Instead of purchasing tons of expensive beauty products that you might not like, you can simply get this box for one low price and have curated products sent to your door each month. Keep in mind, this box includes a variety of beauty products, not just makeup. Expect to get face masks, face oil, and other skin care products as well. They also include hair products in their box from time to time. Still, the boxes do mostly include high-quality makeup.
The box also comes with a small magazine that features step-by-step beauty instructions, beauty tips, and shortcuts. Many customers found that the magazine made the box worth it by itself. Unlike most boxes, shipping is absolutely free! You can also cancel any time as and very easily when you sign up through Amazon.
Sadly, Allure does not have great customer service. Still, when you subscribe through Amazon, you don't have to worry about this. You can track its order, pay, and cancel all through Amazon. For even more makeup, we have a review on the best makeup kits on the market.
Allure Beauty Box Key Features:
Includes an array of beauty products
Mini magazine included
Easy to sign up and cancel through Amazon
Best Wellness Subscription Box: Hopebox
The Hopebox is a unique subscription box that is one of our absolute favorites. Each box includes at least 10 thoughtful and homemade goodies that are designed to uplift your spirits. Each piece is made by a creative artist that spins their own inspiring stories into everything they make. Unlike other boxes, this box only includes full-sized products, not sample sizes. Plus, each treasure is cruelty-free and vegan. You can expect each box to come with treasures like painted rocks, handcrafted stuffed animals, personalized messages, snacks, skin care products, and artwork. Your mindset plays a huge part in your overall wellness: getting this uplifting box delivered right to your door every month is a fun and inexpensive way to keep your spirits high. The box also provides you with an array of products that can help you decorate your house in an inspirational fashion. This box is a nice mix of one-time-use products like snacks and long-term, uplifting decorations and knick-knacks.
Customer of all walks of life found this box uplifting and calming. Many found that the inspirational notes inside each box made it feel like someone was preparing the box just for them. If you're going through a tough time in your life or are just looking for something to help increase your mental wellness, this box is a wonderful option to try. After all, who doesn't want a box of inspiration delivered to their door each month?
Hopebox Key Features:
10+ handcrafted, uplifting products
Inspirational artwork
Personalized note in every box
Who Should Buy a Subscription Box
There are many different kinds of subscription boxes out there. From makeup to wellness to coffee, you can find a subscription box for almost anything. However, these boxes have a lot more in common than you might think. In general, most subscription boxes are an inexpensive way to try new products. Instead of going out and purchasing full-sized options, a subscription box can provide countless samples right to your door. Most boxes are also curated, so you can be sure that at least one tester was pleased with it.
Subscription boxes are also a great way to introduce surprise and excitement into your routine. They're basically like getting a present in the mail every month – you have no idea what you're going to get. For many people, this in itself is reason enough to purchase a subscription box. Subscription boxes also make wonderful gifts. Getting a makeup or hair care subscription box for a stylist in your life might just be the perfect gift.
Important Features to Consider
A subscription box should have a few key features. Here is what to look for when selecting a subscription:
Timing. Most subscription boxes are delivered on a monthly basis, usually at the same time each month. However, some boxes are available that deliver every other week or even every three months. If you're expecting your box to come every month, you're going to be disappointed when it only gets delivered once every three months, so be sure that whatever box you're looking at is delivered as frequently or infrequently as you want it to be.
Cost effectiveness. Since you aren't purchasing items directly, it is important that the items in the box at least add up to your subscription price. After all, if you're spending money on an expensive box that is only filled with cheap items, you are not getting your money's worth. Many cost-effective boxes will be far cheaper than the actual retail value of the items, largely due to the company's ability to buy in bulk or make deals with manufacturers.
Cancellation process. For whatever reason, you likely aren't going to stick to any subscription box for the rest of your life. You might find that the box doesn't fit what you're looking for, a new box might become available, or your lifestyle and hobbies might change. No matter why you decide to cancel a subscription, it is vital for the cancelation process to be easy and effective. No one wants to be stuck with a subscription they don't want, and no one wants to spend hours on hold waiting to talk to customer service. Luckily, most subscription box companies understand this and allow you to cancel easily online. Of course, this is not the case for all boxes. Because companies usually don't advertise their cancelation process for obvious reasons, it can be difficult to figure out whether or not their process is easy. We recommend taking a look at the customer reviews for this information, particularly the negative ones as those customers have likely tried to cancel. When in doubt, choose a subscription box off of Amazon. They have many popular subscription boxes available through their website, but signing up and canceling is done through their customer service department, which makes it easier in many cases.
Frequently Asked Questions
What are subscription boxes and how do they work?
Subscription boxes are packages that are scheduled to be delivered to your house on a regular basis. These boxes have surprise products inside depending on the exact theme of the box. For example, a makeup and beauty box will have different makeup and beauty products in it each delivery. You do not get to choose the exact contents of the box each delivery, though there are some exceptions to this rule. Instead, these boxes are like a surprise gift each month – you never know what you're going to get. They're a great, fun way to try new products, spice up your life, or integrate new habits into your routine.
Do subscription boxes save money?
Yes and no. Many subscription boxes are worth more than the price you pay for them. This is because most subscription box companies get discounts from manufacturers when they purchase in bulk and have special deals with certain brands. In many cases, subscription boxes are cheaper than if you went out and purchased each item separately at normal, retail cost.
However, there is no guarantee that you're going to like or use everything in a particular box. It is likely that you will dislike at least one thing from every box you get, especially if it is a box that includes food or beauty products. Depending what is exactly in your box, you might be losing money if you don't use everything that is in it.
How many subscription box companies are there?
Lots. You can find a subscription box for basically anything.
What do you get in a subscription box?
It depends on the box. Boxes are typically based on a theme and will include products relating to that theme. Every time you get a box, the products inside will be different. We recommend looking at previous boxes to get an idea of what a particular box might include.
Other Subscription Boxes We Reviewed
We also reviewed 20 other subscription boxes. While these didn't make our top 5 subscription boxes list, they're the best of the rest, and each is still a great option. All the information you'll need to compare each one is available in each listing.
Makeup Subscription Boxes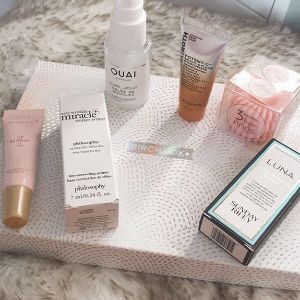 Each month, this personalized beauty box subscription will include all types of sample products. From haircare, to skincare, to makeup-they include information on why the products are great and how to use them.
Key Features:
Personalized beauty box
Includes information on how to use products
Tells you why each product is great
Price: As low as $13 a month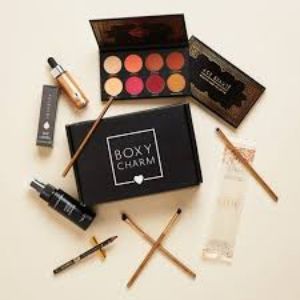 This box offers 4-5 full-size beauty products worth over $100 dollars. If you enjoy the subscription, it is offered up to a year for just $19.25 a month, and all subscriptions are renewed automatically and can be canceled at any time.
Key Features:
Full-sized products
4-5 products in each box
Cancel anytime
Price: As low as $20 a month
Ipsy's glam bag offers 5 full-size beauty products and allows subscribers to earn up to 30% cash back on their regular purchases. Before you subscribe, it offers a quiz to select essential as well as optional needs for your makeup and style needs.
Key Features:
Includes makeup bag each month
Affordable
Mix of high-end and drugstore brands
Price: $10 a month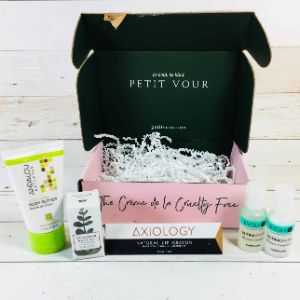 With this box, you'll receive 4 non-toxic and plant-based products valued between $45-$60 that include a mix of makeup, hair care, body and skincare curated to match your beauty profile. Review your beauty box items & earn up to 400 PV Points ($4) each month.
Key Features:
Cancel anytime
Cruelty-free
Price: As low as $15 a month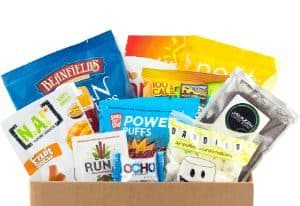 This cruelty-free brand sends you a delivery of 5 or more new products to try each month, ranging from unique cosmetics to luxurious skincare. The boxes average a $65 value, and the products contain no parabens.
Key Features:
Cruelty-free
5 or more products
Unique cosmetics included
Price: As low as $21 a month
Wellness Subscription Boxes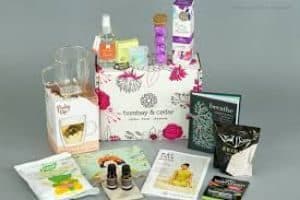 Bombay & Cedar is a vegan and cruelty-free subscription box that offer aromatherapy, beauty, wellness & lifestyle products including essential oils, diffusers, skincare, books, snacks, and other products.
Key Features:
Mini box contains 5-7 full-size products
Premium box contains 8-10 full and deluxe size products
Hand-curated monthly theme
Price: Starting at $29 a month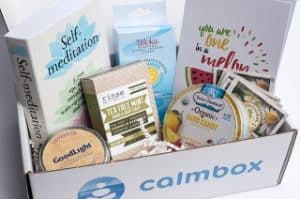 This box contains 6-8 full-size mindfully curated items like music, books, candles, personal care items, snacks, motivational reminders and more.
Key Features:
Fixed price
Can cancel anytime
$5 shipping waived with first order
Price: $30 a month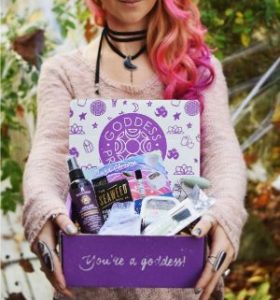 This subscription box is made to enhance spiritual practice and wellness and includes 4-6 full-size items, including 100% vegan and cruelty-free apothecary beauty products, superfood snacks, crystals, aromatherapy, teas, books and more. The month-to-month subscription is $33 but is offered up to a year.
Key Features:
Price: As low as $33 a month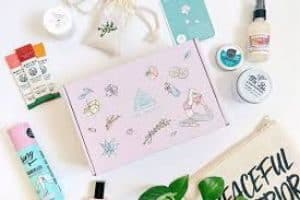 Feeling Fab is a wellness box that enhances the practice of mindfulness. Each box features 5-7 premium full-size holistic and natural beauty items like self-care products, tasty organic treats, and accessories for meditation and yoga.
Key Features:
Full-sized products
5-7 products in each box
Organic
Price: As low as $30 a month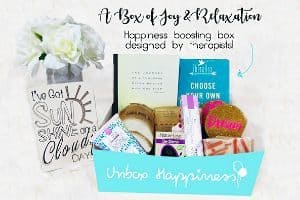 Each Therabox is curated by therapists and includes a happiness activity inspired by neuroscience and positive psychology. You also receive 6-8 full-size self-care wellness items including aromatherapy, natural/organic beauty, and unique lifestyle products.
Key Features:
Curated by therapist
6-8 products
Full-sized
Price: As low as $31 a month
Bath & Body Subscription Boxes
Bath Bevy features 6-10 thoughtfully crafted and curated bath products in every box, including scrubs, soaps, and bombs, giving a healthy dose of recuperation and relaxation. It has both monthly and quarterly options for subscription.
Key Features:
6-10 products
Monthly and quarterly options
Price: As low as $34 a month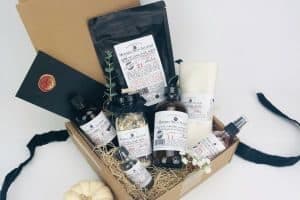 The Bath & Body Ritual box is a monthly subscription box that includes 5-8 products that are handcrafted and made with only all-natural ingredients according to a theme. You will also be introduced to products before they are available for sale to the general public and receive a discount code to help you save even more.
Key Features:
5-8 products
All-natural ingredients
Price: As low as $35 a month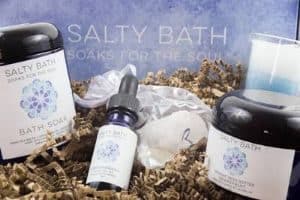 Every month, this box includes custom-formulated sea salt soaks infused with essential oils and skin boosting botanicals, aromatherapy, crystals, hand-poured candles, and bonus products ranging from artisan-made jewelry, fair trade chocolate, and more including the company's line of botanical beauty products.
Key Features:
Spa Bath Box: 5 to 6 full-sized products
Spa Plus Bath Box: 7 to 9 organic and natural bath and body products
Many products made in fresh, small batches
Price: As low as $38 a month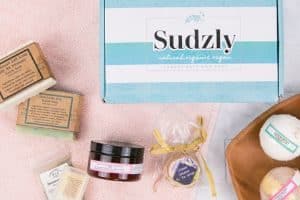 This box features 100% all-natural bath soaps, bath bombs, and additional organic bath, body and skincare items. There are 4 boxes to choose from including a beginners box, spa box, soap box, and bath bomb box-all which include a variety of products.
Key Features:
Made with ingredients derived from natural plants, essential oils, clays, and minerals
Month-to-month, 3 month, and 6 month plans available
Special occasion box also available
Price: As low as $19 a month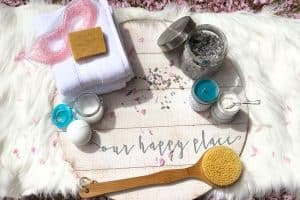 There are 2 options for this subscription-the Benefit Box which features 4-5 handmade items created by local artisans, with a retail value of over $50, and the Premiere Benefit Box which includes 6-7 of the same high-quality items with a value of over $75. Boxes include an assortment of candles, bath bombs, scrubs, lotions, salts, and other products.
Key Features:
Hand-crafted products
Made by female small business owners
Month-to-month, 3 month, and 6-month subscriptions available
Price: As low as $33 a month
Other Subscription Boxes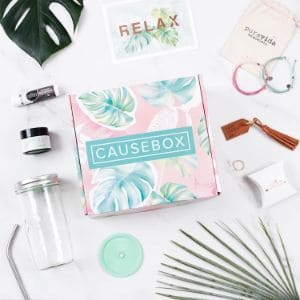 Each seasonal artist-designed box contains a broad mix of conscious and ethically-designed products from categories like cosmetics, home decor, gifts, accessories, jewelry, and more, many of which are exclusive to Causebox. They will all be guaranteed to come from socially-conscious companies who are giving back and doing more for the world.
Key Features:
Each box is at least $200 in value
$55 per season if paid quarterly
$50 per season if paid annually(customization available)
Price: As low as $50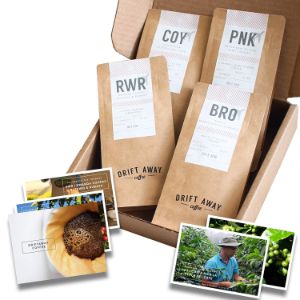 Fresh roasted every Friday in Brooklyn, NY, this coffee subscription begins with a tasting kit, which has four 2 ounce bags with unique tastes and the first delivery has a voucher to set up remaining deliveries based on what you like. The next 2 monthly deliveries contain one 7 ounce bag each.
Key Features:
3-month subscription
Whole, single-origin beans
Works with all brewers
Price: $39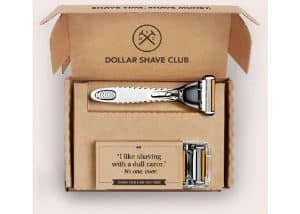 This subscription box offers shave, shower, hydrating, and oral care products. The first shipment contains trial size products, and the restock boxes with full-size products ship on whatever frequency you choose.
Key Features:
$5 for shave and face starter kit
$9 for shave and shower starter kit
$12 for shave, shower(hydrating), and oral starter kit
Price: As low as $5 for starter kit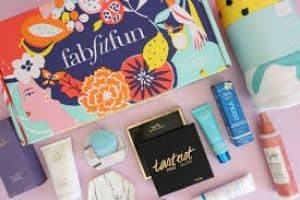 Each edition of FabFitFun includes trendy picks for each season including beauty products, skin care, accessories, wellness, fitness, and home products with a total retail value of at least $200.
Key Features:
Includes 8-10 full-size products
Customize or leave it a surprise
Subscribers have access to special discounts and sales
Price: $50 every 3 months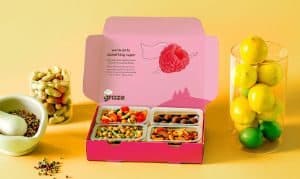 Graze lets you create an account based on your taste and dietary preferences, then sends you a tailor-made box of wholesome snacks made from the best ingredients nature has to offer. You will receive an 8 snack variety box as your first box and 4 snacks in every box afterward.
Key Features:
Over 100 snacks available
2-week subscription that you can change or cancel anytime
First box is half price ($7.50)
Price: $15 every 2 weeks