There's nothing worse than enjoying a lovely kiss with your partner at the end of a wonderful evening, then pulling back and seeing your date's lips colored with your lipstick. What's a girl to do? You don't want to leave lipstick on glasses, straws, or your partner, but you still want your lips to keep their stunning color. If this describes you, it's time to switch to liquid lipstick. Liquid lipstick functions much more like a stain that doesn't easily come and stays looking fresh all day long and into the night.
We reviewed dozens of liquid lipsticks to identify the best of the best. To which ones were the best, we looked for several different features in the top liquid lipsticks. We wanted them to be hydrating, smudge-proof, and long-lasting. We wanted it to be all of that and have the finish that we love, whether that's matte (which is most liquid lipsticks) or shimmery.
Choosing the Maybelline SuperStay Long-Lasting Liquid Lipstick as our top pick was easy. A balm is built into the formula of this liquid lipstick so it will keep your lips feeling fresh and hydrated. We loved the deep pigments found in the 40 different color shades. And we loved how long-lasting this Maybelline liquid lipstick is, lasting up to 24 hours.
The 5 Top-Rated Liquid Lipsticks
*Ratings are from Amazon at the time of publication and can change
Best Liquid Lipstick Overall: Maybelline SuperStay Long-Lasting Liquid Lipstick
There's so much to love about our best liquid lipstick overall pick. Maybelline SuperStay Long-Lasting Liquid Lipstick even told us that right in the name. This lipstick is designed to last on lips for up to 24 hours. Some of the liquid lipsticks that we considered only claimed to be good for up to six hours. This one lasts up to four times longer than that.
Not only does it last, but it's "SuperStay." It's going to stay exactly where you put it and not move. The best liquid lipsticks stay on no matter what you do all day – through all of your meals, all of your sips from the water fountain, all of your cups of coffee, and all of those kisses. And not only does it stay on, but it stays looking pretty too. If it stays on but fades, what good is that? This Maybelline liquid lipstick is going to look great no matter what you do.
It's also created to keep lips hydrated since it has a balm built into it. For other liquid lipsticks that don't have a balm, we recommend that you put one on first before applying the lipstick. This product is an all-in-one application. And it won't just hydrate, but also goes on like a smooth and creamy gloss, which makes it easy to apply. As it dries, you'll get that great satin finish you're looking for. There are 40 colors to choose from so pick the one – or more! – that you love best and make this liquid lipstick part of your regular makeup rotation.
Maybelline SuperStay Long-Lasting Liquid Lipstick Key Features:
Hydrating balm built into it
Lasts up to 24 hours
40 deep shades to choose from
Best Long-Lasting Liquid Lipstick: Revlon ColorStay Ultimate Liquid Lipstick
Revlon has been a mainstay in the cosmetics world since it was founded in New York City in the 1930s. It has a history of creating great makeup, and Revlon ColorStay Ultimate Liquid Lipstick is one of those great products. It's food-proof lip color and with a foolproof application that will stay on throughout the day no matter what you do.
One thing that immediately stuck out for us with this product is the beautiful satin finish. Most liquid lipsticks have a matte finish, which means that's flat with no shimmer or shine. This Revlon liquid lipstick has a satin finish, which means it's a softer look with just a hint of shine, no topcoat required. It comes in 12 different shades, from delicate nude tones to light pinks to deep red, each of them with the satin finish.
The formula in this lipstick was designed to last for up to 24 hours. That means the color will stay strong and vibrant, not fading as you eat and drink and go about your day. We love that it doesn't quit until you're ready to take it off at night. You'll need a makeup remover to thoroughly clean it off of your lips, but that's a sign of a good, long-lasting liquid lipstick. If the packaging says you can take it off with soap and water, it's not long-lasting. Revlon ColorStay is made to stay on your lips for as long as you want it to be there.
Revlon ColorStay Ultimate Liquid Lipstick
12 vibrant shades
Satin finish
24-hour color
Best Budget Liquid Lipstick: NYX Liquid Suede Lipstick
NYX Liquid Suede Lipstick proves that having a great liquid lipstick doesn't have to cost a fortune. At less than $4/lipstick, you can have great coverage, long-lasting color, and a bold matte finish.
This liquid lipstick feels creamy as you put it on and is enriched with avocado oil and Vitamin E. Those enrichments will have your lips feeling soft and plump all day long. Not only will they feel great, but they'll also look great, too. The pigment in NYX Liquid Suede Lipstick is deep so that the color will last on your lips for the whole day. It's waterproof so that no amount of sipping from coffee mugs, water cups, or cocktail glasses will affect its stunning appearance. The high-impact color will last up until you want to take it off at the end of the day.
Certified by PETA as a cruelty-free brand, NYX prides itself on not testing its makeup products on any animals. This liquid lipstick is not only beautiful on your lips, but also an ethically responsible product. When the price is so low, the product so good, and the company so ethical, you'll want to buy several different shades to coordinate with different looks and outfits from your closet. Go ahead. At this low price, you can afford to have your lips look stunning all the time!
NYX Liquid Suede Lipstick Key Features:
PETA-certified
Waterproof
Hydrating
Best Smudge- Proof Liquid Lipstick: Rimmel Provocalips Kissproof Liquid Lipstick
As we discussed, one of the most important features we looked for in our reviews of liquid lipsticks was whether or not it was smudge-proof. If a liquid lipstick isn't meant to stay on our lips and not transfer, it's not making our list. Rimmel Provocalips Kissproof Liquid Lipstick made this list. So you know once it's on, it's staying right there on your lips. It's not going to end up on your partner's cheek, your coffee mug, or anywhere else.
There's a two-step application process for all Provocalips liquid lipsticks. The first thing you do is apply your chosen color. There are a dozen shades to choose from and the array of colors ranges from deep jewel tones to bright pinks and reds. Pick your favorite shade, and that goes on first. then you apply Rimmel's topcoat on top of the color. This step not only seals in the color but also gives your lips a beautiful shine. Along with the color, that shine will last up to 16 hours.
Despite the fact that there are two coats, this lipstick is lightweight. Your lips will feel hydrated and look beautiful while the color stays firmly in place. We wanted to finish our review by reminding you that that is where the Provocalips really stood out for us. The deep color is staying on your lips. It's not going to transfer, smudge, or wipe off. When you're ready to take it off, use an oil-based makeup and you'll be able to wipe your lips clean. Until then, they'll keep that beautiful rich color you want and love.
Rimmel Provocalips Kissproof Liquid Lipstick Key Features:
Lightweight
Topcoat gives great shine to lips
Won't transfer off lips
Best Matte Liquid Lipstick: Revlon Lip Mousse Liquid Lipstick
When you wear Revlon Lip Mousse Liquid Lipstick, you'll notice two things immediately. The first is how creamy it feels as you're applying it to your lips. It goes on smooth and light, not thick and heavy like many other liquid lipsticks. The second thing you'll notice is the stunning matte finish you'll see on your lips once the color sets. You won't believe how gorgeous it makes your lips look.
You'll have 14 shades to choose from, and we love that there are a few funky shades included here, ones you don't see in other lipstick collections. There's one called Blue Oasis, which is a great shade of blue-gray, perfect for a bold look to wear to the clubs. There's another called Sub-Saharan, a beautiful orange-red that will immediately draw attention to your lips and face. And you'll keep that attention all day long because the vibrant color with the solid matte finish isn't going anywhere. It will stay on your lips for hours.
The creamy mousse is easily applied with the precision applicator so you be sure that your lipstick goes where you want it to go. You'll be able to define the edges of your lips cleanly and be left with a comfortable, hydrating matte look that highlights your lips all day long. Once you try this liquid lipstick, you'll know the search is over: you've found the best matte finish for your lips.
Revlon Lip Mousse Liquid Lipstick Key Features:
Pretty and unique shades
Hydrating matte finish
Creamy texture while you're applying it
Who Should Buy Liquid Lipstick
Anyone can buy and wear liquid lipstick. There are no restrictions or recommendations on who should buy it or wear it, other than this: If you want a lip color that lasts all day with no fussing and very little (if any) touching up, you need to try a liquid lipstick.
What you should consider is how you apply it and if you're willing to take a little extra time to apply it correctly. If you have some fine lines around your mouth, you'll need to be careful in your application. Some liquid lipsticks will bleed a bit when you apply them and might easily get stuck in those fine lines. Because liquid lipsticks are meant to stay on all day, you'll have color on your face where you don't want it. To prevent this from happening, help the lipstick on your lips to set faster by pointing your hairdryer at them and putting it on the "cool" setting. Let it blast your lips for just a few seconds, and the lipstick will set much faster – and right where you want it.
If you're using a liquid lipstick, make sure you always have lipliner in your makeup bag. Applying lip liner around the edges of your lips will help to keep the lipstick in place too. Before you put liquid lipstick on your lips, you should apply a layer of lip balm. Many liquid lipsticks tend to dry lips out so putting this thin layer of lip balm on prior to applying the lipstick should help your lips remain hydrated throughout the day.
If this is all sounding too high-maintenance for you, consider trying a fantastic regular lipstick for a while first to get into the routine of wearing lipstick every day. Once you've mastered doing a good job with the regular kind, you'll be ready to make the jump to liquid lipstick.
Important Features to Consider
Liquid lipstick should have a few important features. Here's what to consider when selecting liquid lipstick.
Hydrating. Because liquid lipsticks have a tendency to dry out lips, it's good to look for one that has oils in it or says its formula helps to hydrate your lips.
Long-Lasting. All liquid lipsticks are supposed to last a long time, but not all liquid lipsticks are created equal. Choose one that says it's a long-lasting look so you know you'll get a full day's wear out of one application.
Smudge-proof. We're going to seem like a broken record, but keep listening anyway. Liquid lipstick is meant to basically stain your lips. It should not easily come off. Therefore, it should also be smudge-proof. Make sure your chosen liquid lipstick says that on the label so that the product ends up staying on your lips and not on your date's.
Type of Finish. Most liquid lipsticks have a matte (non-shiny, flat) finish. A few have a shiny finish. Most women have a preference so choose the one that you like best.
How it comes off of your lips. This seems like a no-brainer, but it truly does bear mentioning to make sure that you are actually getting liquid lipstick and not lip gloss. The packaging can look very similar, but the products are very different. A lip gloss will come off with water and a little soap. A liquid lipstick must be taken off with makeup remover. If the packaging doesn't indicate that you'll need makeup remover, pass on that product, and look for one that does.
Frequently Asked Questions
What is liquid lipstick?
Liquid lipsticks are lip colors that go on like a lip gloss but when they dry, they look much more like a matte lipstick. They are designed to last throughout the day.
How do beginners apply liquid lipstick?
Many matte lipsticks have a tendency to dry lips out during the course of the day. Before you apply the liquid lipstick, but a moisturizing balm on your lips first to make sure they stay hydrated. Then apply your liquid lipstick on top of the blam. Do NOT rub your lips together like you would with other lipsticks. Because they're made to last all day, liquid lipsticks need time to set and dry before you touch them or they touch anything. This will only take a minute or two. Use a lip liner to define the edges of your colored lips and you're done!
How long does liquid lipstick take to dry?
It should only take a minute or two for your lips to fully dry. However, during that time, resist the urge to touch them with your fingers or even touch them up with the liquid lipstick. Apply it once and keep your lips still for those two minutes until it dries. Then you'll be ready to go.
How often should you apply liquid lipstick?
Most liquid lipstick formulas are made to last all day. If that promise holds true, you really shouldn't have to reapply. However, occasionally the lipstick doesn't set right or the color just doesn't last. In those cases, you have two choices. Most makeup experts recommend taking about five minutes and completely removing the original lipstick, then reapplying the look from scratch. If you can't do that, experts recommend leaving the edges alone but removing the middle part of your lipstick and reapplying just that part. Either way, you should only have to apply once during the course of the day for most liquid lipsticks.
Other Liquid Lipsticks We Reviewed
We looked at 20 other liquid lipsticks. Even though they didn't make our 5 best liquid lipsticks list, they're the best of the rest and each is still a great option for you. The information you'll need to compare each one is included with the listing.
Hydrating Liquid Lipstick
Gerard Cosmetics Hydra-Matte Liquid Lipstick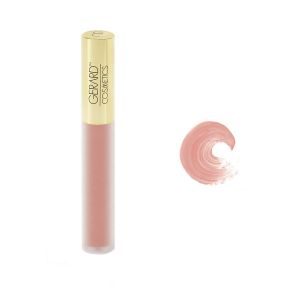 This liquid lipstick is creamy and makes your lips feel soft. It comes in 27 different shades so you can find the perfect one for your skin tone – or get several to go with different outfits.
Key Features:
Wide range of colors
Creamy texture
Well-known company
Cost: $17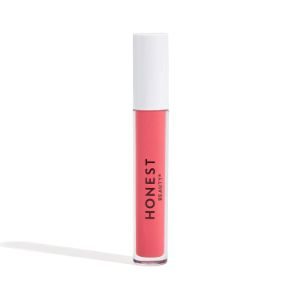 Voted the 2019 Allure clean beauty award winner, this liquid lipstick from the Honest Company won't just make your lips feel great. It will make you feel great too.. It's vegan, made without animal byproducts, and has deep pigment to keep your lips looking fresh for hours.
Key Features:
Cruelty-free
Eight different shades
Contains avocado oil to nourish lips
Cost: $13
Mirenesse Hydrating Liquid Lipstick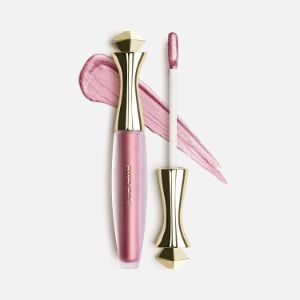 If hydrating shine is what you look for in a liquid lipstick, this Mirenesse might be the right one for you. It's got Vitamin C and nourishes your lips while keeping them looking pretty.
Key Features:
Metallic matte finish
Longwear pigment
Infused with Vitamin C
Long-Lasting Liquid Lipstick
100% PURE Long-Lasting Liquid Lipstick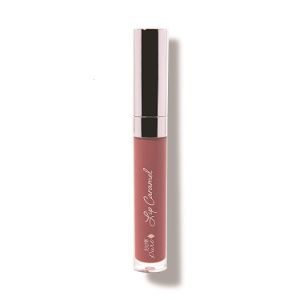 Eight beautiful shades come in this line of long-lasting liquid lipsticks. A special blend of seeds and oil helps to protect lips and keep them feeling soft and healthy all day long.
Key Features:
Intense saturation of color for lasting results
Comes in eight different colors
Leaves lips soft
Cost: $26
Ambreesh 24-Karat Long-Lasting Liquid Lipstick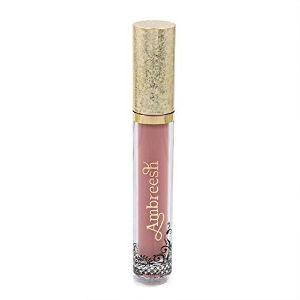 It can be challenging to find a liquid lipstick that will give you the color you want all day but still nourish lips. This Ambreesh lipstick does that. It keeps beautiful shine from the beginning of the day to the end.
Key Features:
21 colors to go with any skin tone
Three different nourishing oils in lipstick
Cruelty-free and vegan
Cost: $19
CATKIN Semi-Matte Long-Lasting Liquid Lipstick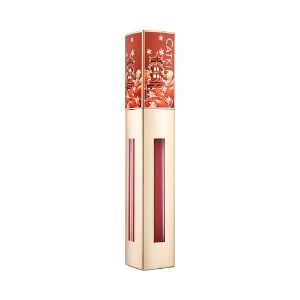 This liquid lipstick is all about bold color. It's also waterproof, long-lasting, and goes on smooth, not sticky. You'll love it for how it looks and how it makes your lips feel.
Key Features:
Made of natural ingredients
Colors can be layered
Waterproof
Cost: $13
MianYang Wine Tint Liquid Lipstick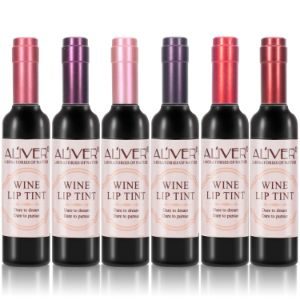 You'll get not one, but six vibrant colors in this set, all with a tint that reminds you of the color of your favorite wines. The packaging is fun too, but don't let that distract you from the fact that these liquid lipsticks will color your lips all day while moisturizing them.
Key Features:
Deep staining color
Six lipsticks in the set
Waterproof
Cost: $12
Niceface Long-Lasting Liquid Lipstick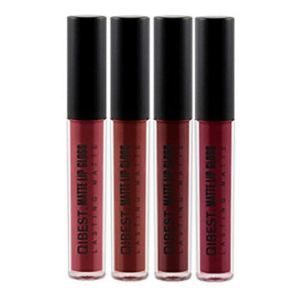 These four liquid lipsticks will give your lips a stunning look. The formula is water-resistant and won't fade, ensuring that your lips are beautifully colored all day long.
Key Features:
Velvet texture
Four colors in the set
Not sticky
Cost: $10
QIN Shimmer Long-Lasting Liquid Lipstick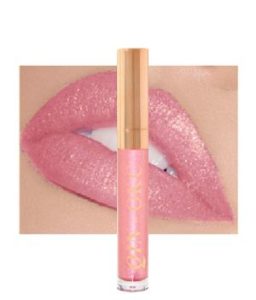 We can't decide what's more critical in a liquid lipstick: incredible shine or a color that stays true all day long? With this product, you don't have to choose. You'll get both, and your lips will feel luxurious too.
Key Features:
Beautiful shimmer
64 colors
Won't smear or rub off
Cost: $11
UD Vice Long-Lasting Liquid Lipstick
This lipstick is a beautiful, rich color. Because it's waterproof, you know you can go all day with gorgeous lips, no touching up required.
Key Features:
Long-lasting
Great color
Angled brush
Matte Liquid Lipstick
L'Oreal Paris Infallible Pro-Matte Liquid Lipstick

There are ten beautiful shades of this lipstick to choose from. Each has a lot of pigment to make sure the color stays true all throughout the day and into the evening.
Key Features:
Matte finish
Pro-sculptor applicator
Comes off with makeup remover
Cost: $6
Maybelline SuperStay Matte Ink Un-nude Liquid Lipstick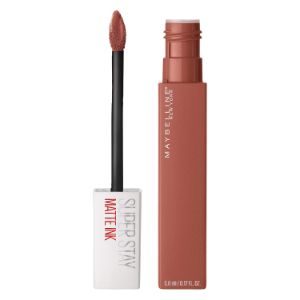 Just because you want a matte look doesn't mean your lips have to be dry. This liquid lipstick gives you the best of both worlds: that stunning finish while nourishing your lips.
Key Features:
Comes in 40 shades
Intense color
SuperStay 24-hour color
Cost: $8
Stila Stay All Day Liquid Matte Lipstick

This Stila liquid lipstick will give a fresh look in a beautiful color. It's designed to not only look pretty, but also moisturize your lips at the same time.
Key Features:
Weightless on your lips
Color stays on your lips for hours
Creamy matte finish
Cost: $22
The Lip Bar Vegan Liquid Matte Lipstick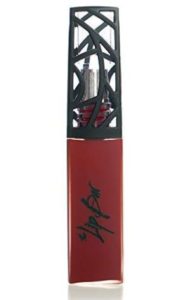 The Lip Bar gives you the beautiful look that you want in a liquid lipstick, and it accomplishes that while also being cruelty-free and vegan. You'll look good and feel good too.
Key Features:
Deep color
Nourishing for lips
Never tested on animals
Cost: $13
Too Faced Liquified Matte Lipstick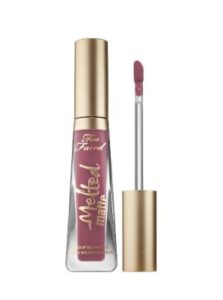 When you want your lips to be moisturized, deeply stained with color, and plumped up with Volulip, this Too Faced Liquified Matte Lipstick is the right choice.
Key Features:
Matte finish
Has Vitamin E and avocado oil for moisture
Lightweight feel
Smudge-Proof Liquid Lipstick
FanMin Kissproof Liquid Metallic Lipstick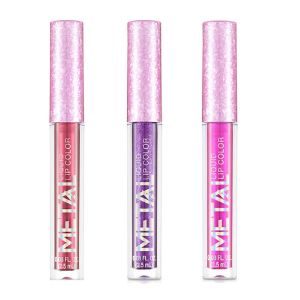 FanMin Kissproof lipstick goes on like a lip gloss but dries to a stunning velvety matte-like finish. Stays on all day and comes off with makeup remover.
Key Features:
Deep pigment
Contains a moisturizing agent
Won't smudge or bleed
Cost: $22
Lime Crime Velvetine Liquid Lipstick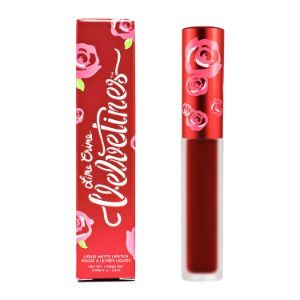 A liquid lipstick that stays put and doesn't bleed or smudge. It won't dry out and it's a stunning color. You'll love everything about this product, including the vanilla scent.
Key Features:
Matte finish
Remove with makeup remover
Vanilla scent
Cost: $20
Mellow Smudgeproof Liquid Lipstick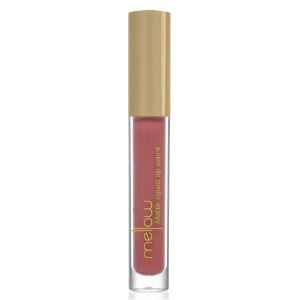 This liquid matte lipstick comes in 13 different shades so you can pick one – or more – to complement your skin tone. It's cruelty-free and vegan and won't overdry your lips.
Key Features:
Variety of shades
No harsh chemicals
Moisturizing and smooth
Cost: $16
Mynena Liquid Smudgeproof Lipstick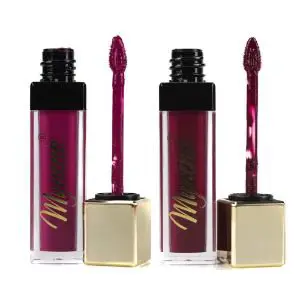 The vibrant color of this lipstick is deep and stunning. It lasts all day without smudging and has a creamy, weightless feel to it.
Key Features:
Vegan and Cruelty-free
Touch-proof
Smooth texture
Cost: $17
Sugar Smudge Me Not Liquid Lipstick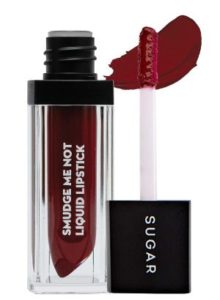 Smudge Me Not liquid lipstick has been tested by dermatologists and deemed completely safe for skin. The color is long-lasting the Vitamin E gives your lips a luxurious feel.
Key Features:
Opaque color
More than 30 shades
Covers completely in one coat
Cost: $13