Smart Style Today® (SST) is a free resource offering expert, researched information on the latest beauty and style trends. We publish beauty news, tips and the latest product buying advice for people who want to bring out their inner fashion and style diva.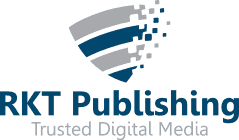 Smart Style Today® is owned and operated by RKT Publishing, LLC, an organization founded in 2011 and one of the most trusted online content publishers, producing premium content that is designed to educate and inform a wide range of audiences.
Learn More About Smart Style Today
Board of Advisors
Dr. Anna H. Chacon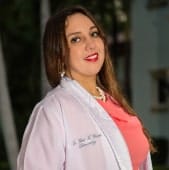 Anna H Chacon, M.D. is a board certified dermatologist and Miami native who grew up all over South Florida. She completed her bachelor's in economics and MD at Brown University through the combined Program in Liberal Medical Education. While at Brown, she received a scholarship to pursue clinical clerkships at one of the largest hospitals in the Middle East, Rambam (Rabbi Moshe Ben-Maimon) Medical Center in Haifa, Israel through the Rappaport Faculty of Medicine of the Technion, Israel's oldest university.
She pursued a fellowship in dermatologic and laser surgery at the University of Miami and completed her surgical internship at Orlando Regional Medical Center in Orlando. She completed her dermatology residency at the LAC + USC Medical Center in Los Angeles, California, where she served as chief resident. At LA County, she was exposed to a wide range of pathologies most other dermatology residents read in textbooks. After graduating from residency, she worked in the ABC News Medical Unit in New York City as a medical journalist reporting and covering breaking medical news nationwide and internationally.
Dr. Chacon has also received additional training in Hansen's disease & leprosy, contact dermatitis & patch testing, skin disease in the setting of HIV, Mohs micrographic surgery, lasers, lights & cosmetic dermatology, hair transplantation, trichoscopy, trichograms, dermoscopy, epiluminescence microscopy, confocal microscopy and advanced techniques in minimally invasive cosmetic surgery. She has authored over a dozen peer-reviewed articles, book chapters and has been published in JAAD, Archives of Dermatology, British Journal of Dermatology, Cosmetic Dermatology, Cutis and has presented at the American Academy of Dermatology, where she currently serves on the membership committee. She currently writes board review practice questions for the dermatology boards through the popular study source, Derm-in-Review.
Dr. Chacon enjoys practicing dermatology, is passionate about practicing medicine, and sees patients with all dermatologic issues or concerns.
Read articles by Anna
Dr. Sheila Krishna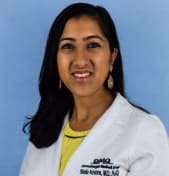 Dr. Krishna, M.D. is a board certified dermatologist. After receiving her undergraduate degree at the Massachusetts Institute of Technology, she graduated from the UCLA School of Medicine and completed her dermatology training at Virginia Commonwealth University. Dr. Krishna specializes in medical, surgical and cosmetic dermatology. She enjoys taking care of patients and spending time with her family.
Read articles by Sheila
Stephanie Ivonne, Esthetician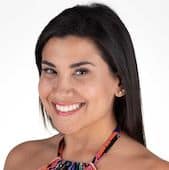 Stephanie Ivonne is an esthetician turned freelance beauty and wellness writer. Graduate of The Rizzieri Aveda School, she helps others look and feel good one article at a time. Mother of two, Stephanie Ivonne spends the days she's not working with her family and friends, at Disney or enjoying the Florida sunshine at the beach. Having lost over 100 lbs she greatly enjoys staying healthy by working out, yoga and participating in several races a year.
Read articles by Stephanie
Leadership Team
Rob Adler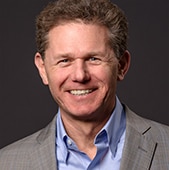 Rob is a co-founder of RKT Publishing and CEO of Financial Recovery Technologies. He's an experienced, entrepreneurial leader with a track record of success. Over twenty years he has co-founded four technology companies, and remains an active advisor, investor, and mentor for several Boston-area growth companies. Connect with Rob on LinkedIn.
Ken Lyons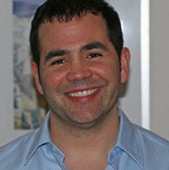 Ken is a co-founder of RKT Publishing, with 13 years experience in digital marketing and online publishing. He's been featured in ESPN, Inc.com and Search Engine Land. Connect with Ken on LinkedIn or Twitter.
Tom Demers
Tom is a co-founder of RKT Publishing, with 10+ years experience in digital marketing and online publishing whose expertise has been featured in USA Today, Fox Business, and more. You can find Tom on LinkedIn or Twitter.
Angela Stringfellow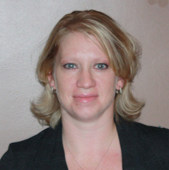 Angela is the Executive Editor at RKT Publishing and oversees all content production and editorial policies for all RKT properties. She has 10 years experience in branding, PR and digital publishing and is founder and CEO of Coda Concepts. She's been featured in Forbes, AMEX Open Forum and Business.com. Follow Angela on LinkedIn and Twitter.
Our Writers
Jenny Jarvis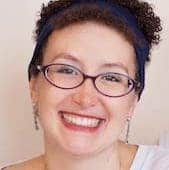 Jenny is a contributing author for Smart Style Today. She's originally from Central Ohio but has lived all over the world with her family, including Texas, Florida and Germany, among other places. Jenny has three children and a bachelor's degree in English from The Ohio State University. She has done battle with her hair every day of her adult life; most days the hair wins.
Monica Mizzi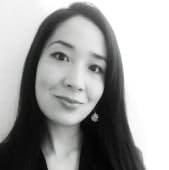 Monica Mizzi is a freelance writer and digital marketer who regularly contributes her beauty insights to Smart Style Today. Originally from Sydney, she's lived abroad for nearly a decade traveling and working. Whenever she reaches a new destination, she always finds the time to stock up on local beauty products to see if they're really worth the hype.
Kristin Hitchcock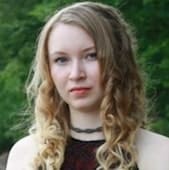 Kristin is a freelance writer who currently lives in the country in Cookeville, TN. She enjoys providing budget-friendly style tips to her readers and sharing how she manages to stay looking sharp while raising a toddler.
Melanie Green
Melanie is a writer for Smart Style Today. She's passionate about trying out new products and providing accountability for brands online. She has been writing professionally since 2009. She has a Master of Fine Arts in Creative Writing from National University and a Bachelor of Arts in Writing from the University of Tampa. She lives in Tampa, Florida with her three dogs, husband, and son.
Caitlin McCormack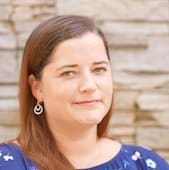 Caitlin is a freelance lifestyle writer and a frequent contributor at Smart Style Today. She is based in the great white north in friendly Toronto, Canada. She likes to think of her style as ahead of the curve, yet always prioritizes comfort over function. She can apply a full face of makeup in under 10 minutes.
Featured Contributor:
Ana Marković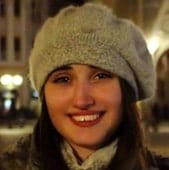 Ana is a freelance writer with a particular interest in fashion and skin care. She enjoys writing about fashion tips and tricks and combining retro and modern looks. She has a master's degree in English and she lives in Novi Sad, Serbia with her sister. She's been writing professionally since 2016.
Michelle Kulas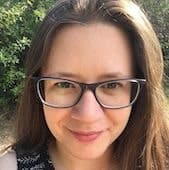 Michelle Kulas has been writing professionally for over a decade in a variety of niches for both large and small businesses. When she isn't crafting copy, Michelle enjoys cooking, volunteering with foreign exchange students, and spending time with her family in sunny Southwest Florida.
Kelly Black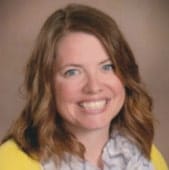 Kelly Black is a contributing writer for Smart Style Today. She was born and raised in western Pennsylvania, but now, after a decade in Florida, calls eastern Pennsylvania home. She and her husband have four kids, so she prides herself on doing thorough research to get the best bang for her buck when it comes to personal care products, and loves to pass on her findings and recommendations.
Julie Thompson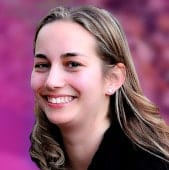 Julie is a freelance content writer and a contributor at Smart Style Today. She loves shopping online, trying new products and sharing her favorites. She currently lives in Indianapolis with her husband, son and rescue dog.
How We Support Smart Style Today
Through RKT Publishing, Smart Style Today is a participant in the Amazon Services LLC Associates Program, an affiliate advertising program designed to provide a means for us to earn fees by linking to Amazon.com and affiliated sites. We include Amazon links to many of the products we feature on our site. If you click on one of those links and make a purchase on Amazon, we receive a small percentage of the purchase price in the form of a commission directly from Amazon. You can read more about The Amazon Affiliate Program here.
This is how we're able to fund and support the work we do at Smart Style Today, so that we can bring you the best beauty and styling news, tips and product buying advice for stylish people and remain a free and unbiased resource.