There's no easier way to look fresh, glamorous, and ready to face the day – or night – than applying a great waterproof mascara. We love makeup of all kinds, but there's something about mascara that makes it one of the best tools in your toolbox of beauty. In one application, it has the ability to make you look more awake and confident. It brings out your eyes and draws attention to them. And when you get all of that power in a waterproof mascara that won't wash away if you shed a few tears or sweat a little bit? There's nothing better.
We reviewed dozens of waterproof mascaras to identify the best of the best. We considered many different factors in our research. Those included whether the mascara was also smudge-proof, volumizing, lash separating, durable, clump-free, and non-toxic. There's a lot to consider in finding the best waterproof mascara and we're confident that we've narrowed it down so that you can easily find one on this list that's right for you.
The L'Oreal Paris Voluminous Lash Paradise was our clear winner. It had all of the factors that we were looking for, and we loved that it also came in two different waterproof colors. It's long-lasting and ready to give you a fresh daytime look or a hot evening look all in that once-a-day application. All this and it won't come off until you're ready to take it off with your favorite makeup remover.
The 5 Top-Rated Waterproof Mascaras
*Ratings are from Amazon at the time of publication and can change
Best Waterproof Mascara Overall: L'Oreal Paris Voluminous Lash Paradise Mascara
As we mentioned, it was easy to choose the L'Oreal Paris Voluminous Lash Paradise Mascara as our best overall. The L'Oreal name is widely recognized in the beauty industry. Founded in Paris in 1909, it's been around for more than 100 years so you know it must be producing quality makeup that lasts and looks beautiful. This Lash Paradise mascara is another success.
There are over 200 bristles on the brush to make sure that your lashes are separated – no clumping with this mascara. It goes on softly, gently lengthening your lashes with every swipe of the brush. In addition to being waterproof, this mascara is also smudge-proof and won't flake. It gives you both volume and length when it goes on, two things every mascara user knows are critical to being a good product.
Lash Paradise is a two-step application process. First, you brush on the primer to get your lashes ready. The second step is to put the actual mascara on. It clings to the primer to give you root-to-tip coverage and the dramatic look you want. One of these mascaras is sold every five seconds somewhere in the world. It wouldn't sell like that if it wasn't good, so you know this product is one to have in your bag.
L'Oreal Paris Voluminous Lash Paradise Mascara Key Features:
Won't flake
Two-step application process for most coverage
Gives you both length and volume
Best Volumizing Waterproof Mascara: Tetyana 4D Silk Fiber Lash Mascara
When you're looking for volume as your top criteria in a mascara, you're looking for Tetyana 4D Silk Fiber Lash Mascara. Its advanced thickening formula was created to give you lashes that seem like they've multiplied. Not only will this mascara give you volume, but it will also give a boost of length, which will only make your eyes stand out more.
We also love that it goes on smoothly. Too many other volumizing mascaras only give you harsh applications and leave you with clumps. This mascara is gentle and goes on easily. No flaking and none of those ugly spider lashes. Instead, you have natural-looking lashes that are full and beautiful. The color of this mascara is rich and dark, drawing the colors out in your own eyes to make them the star of your face.
If you're sensitive to chemicals, Tetyana has your back. Not only does this product give you beautiful lashes, but it does so with a natural, hypoallergenic, and non-toxic formula. That makes it safe for people with sensitive skin to use, as well as those who wear contact lenses. If you're going for a powerful look that lasts all day, this Tetyana mascara will give you the look you need without sacrificing the quality you want.
Tetyana 4D Silk Fiber Lash Mascara Key Features:
Hypoallergenic and non-toxic
Dark color
No clumps
Best Budget Waterproof Mascara: Essence Lash Princess
Essence Lash Princess
This inexpensive waterproof mascara is the closest you can get to false lashes without actually having them.
It shouldn't cost an arm and a leg just to make your eyes look great. Essence Lash Princess is proof it doesn't have to. This formula was designed to give you stunning lashes. Your friends will think you've switched to falsies, but you'll know that you have that beautiful look at a fraction of both the effort and the price. Thick, dark, stunning lashes are more accessible than ever with Essence.
The unique cone shape of the brush helps to ensure that each of your lashes is thoroughly coated with the mascara. It won't clump or goop up as it goes on so you'll get that beautiful, full, separated look that you admire in other people's lashes. In addition to not clumping, it also won't fade, flake, wear away, or come off with a little bit of sweat – or even a lot of rain.
Besides all of that, you can also rest easy with this product knowing that it's cruelty-free. Essence doesn't test any of their products on animals, and they've been certified by a PETA stamp of approval to prove it. You'll love this mascara for so many reasons: the way that it looks on you, the way that it makes you feel, and the way that it does all that and still leaves some money in your wallet.
Essence Lash Princess Key Features:
Unique brush shape
Cruelty-free and PETA-approved
False lash look
Best Lash Separating Waterproof Mascara: L'Oreal Paris Telescopic Mascara
When your biggest issue with mascara is the goop and the clumps that make it seem like you only have three or four huge eyelashes rather than dozens of individual ones, you need L'Oreal Paris Telescopic Mascara. Its goal is to give you powerfully precise lashes that are distinct and separate from one another. It's also designed to make those individual lashes long, beautiful, and last all day.
Not all mascara brushes are created equal and the brush in this mascara is better than most. It's a dual precision brush. One side is a comb to separate your lashes and the other side is flat to help lengthen them. Combined together, both of those techniques produce beautiful, long, distinct, and powerful lashes. We also loved that it's safe for contact lens wearers and those with sensitive skin. It's fragrance-free and tested by both ophthalmologists and allergists and deemed to be safe, so you know that this is a quality product.
We already mentioned L'Oreal Paris's storied history in our best overall pick, so you know this company and its products are here to stay. So you can make this your go-to waterproof mascara and know that it will be on the shelves for years to come.
L'Oreal Paris Telescopic Mascara Key Features:
Precision separation
Fragrance-free
No clumps
Best Smudgeproof Waterproof Mascara: AsaVesa Natural 4D Mascara
There's nothing worse than thinking your mascara has gone all day and maintained its beautiful look only to realize that it's actually smudged all around your eyes. That won't happen with the AsaVesa Natural 4D Mascara. This silk fiber mascara is smudge-proof. You can put it on in the morning and know that your eyes will look the same when you go to take it off at night as they did when you first put it on.
This mascara is hypoallergenic and natural. It's safe for sensitive skin and eyes and won't bother you if you wear contact lenses. Like all of the other mascaras on our list, it's waterproof. So you know it will stay in place even if you cry a little, sweat a bit, or get caught in the rain. Safe, gentle, non-smudging, and non-running is an unbeatable combination in a waterproof mascara.
Sometimes when a mascara claims to be smudge-proof, that means it's going to be tough to apply to your lashes and rough to the touch. Not this product. This mascara is smooth, making it easy to put on with just one application. It's also creamy, which means your lashes won't feel hard, but smooth and soft. Flawless eyelashes that are easy to get and won't smudge, flake, or clump? This mascara checks all the boxes.
AsaVesa Natural 4D Mascara Key Features:
Hypoallergenic
Gentle and safe for sensitive skin
Smooth and creamy application
Who Should Buy Waterproof Mascara
Waterproof mascara is something any mascara-wearing woman should have in their makeup bag. The goal of makeup is to make you look like the best version of yourself. Waterproof mascara does that. When you apply any kind of mascara, the dark color helps to brighten and intensify most eyes. It helps you to look more awake and feel better about your appearance.
If you choose a non-waterproof mascara, it will make your eyes look great, but you risk it running. Let's face it. You may not be able to guarantee that you're not going to shed a tear one day or get caught outside in the rain without an umbrella or even that you'll sweat on a hot, sunny day. If your mascara isn't waterproof, you may look in the mirror after any of those events and not see the beautiful eyes that you were expecting, but instead see dark streaks and runny black lines. When you choose waterproof mascara, you're choosing safety and convenience. You're still choosing to look great, but you also know that that look will stay in place throughout the day. Nothing that happens to you throughout the day will change how your eyes look. Waterproof mascara will stay in place, no reapplying necessary.
Today's makeup companies are making waterproof mascara safe for sensitive skin and have changed how it feels. It used to feel hard and rough and give you big clumps. No more. Formulas have changed and waterproof mascaras look and feel like regular mascaras now, but with more protection. If you haven't tried waterproof mascara in a while, it's time to try it again.
Important Features to Consider
Waterproof mascara should have a few important features. Here's what to consider when selecting waterproof mascara:
Lengthening. The whole point of mascara is making your lashes look longer and fuller. If your mascara is waterproof but doesn't make your eyelashes longer, it's not worth the money.
Volumizing. Like lengthening, this is a key feature of a mascara, waterproof or otherwise. You shouldn't have to sacrifice volume in order to have your mascara be waterproof. Look for a mascara that is both.
Smudgeproof. Is there anything worse than raccoon eyes caused by your mascara? Waterproof mascaras should stay in place and not smudge when any kind of water touches them or even through regular wear.
Lash Separating. Goo and clumps are the quickest way to ruin the clean look that mascara is supposed to give you. Just because it's waterproof doesn't mean you have to sacrifice texture and precision separation of your lashes. Choose a mascara that offers both.
Hypoallergenic. This won't be critical to everyone, but if you have sensitive skin, this is a must-have feature. If waterproof mascaras note on their labels that they are okay to use if you wear contact lenses or have sensitive skin, you can feel free to use it.
Frequently Asked Questions
What is waterproof mascara?
Mascara is a type of makeup that darkens and thickens eyelashes to make eyes look bolder and brighter. Waterproof mascara is a mascara that is unaffected or unchanged by water, whether you start crying, get splashed in the face, or even get completely submerged in a pool. Be careful that you make sure mascara is labeled "waterproof" and not "water-resistant." If it's the latter, it's only designed to withstand a small amount of water, like a small spritz.
Can you wear waterproof mascara every day?
Dermatologists agree that you should not wear waterproof mascara every day. It's fine to use for a special occasion, like if you're going to a wedding where you might cry or a pool party where you might get wet. But if you use them every day, you risk drying out your eyelashes over time. They could become hard or brittle, and they may even start to break off. Stick with regular mascara for most days and only occasionally sub in your waterproof mascara. There are lots of really good regular mascaras on the market, so you can choose one that fits your needs.
How do you apply waterproof mascara every day?
Waterproof mascara isn't as easy as a swipe on the lashes and go. Take just a minute and apply it correctly. Get your makeup mirror ready. If you don't have one, here's a list of great ones. Look into it as you apply your waterproof mascara. Start at the roots (the part closest to your eyelids) and gently work your way up to the tips of your lashes in a zigzag pattern, going back and forth all the way up.
How do you remove waterproof mascara?
Regular soap and water won't take off waterproof mascara for obvious reasons. You'll need to find an oil-based makeup remover to make sure it comes off safely without breaking or damaging your lashes. Put some of the makeup remover on a cotton round or ball. Then place that cotton on top of your lashes for 10-20 seconds before slowly and gently rubbing your eyelashes with the cotton. If you let it sit for a bit before moving it, you'll give the remover a chance to break down the mascara so that it will easily come off when you move the cotton around.
Other Waterproof Mascaras We Reviewed
We looked at 20 other waterproof mascaras. Even though they didn't make our 5 best waterproof mascaras list, they're the best of the rest and each is still a great option for you. The information you'll need to compare each one is included with the listing.
Lash Extending Waterproof Mascara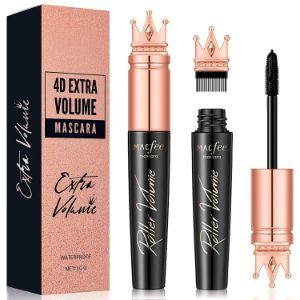 We love that this mascara keeps your lashes free of clumps as it extends them and yet still come easily and quickly with warm water and makeup remover. The cute little crowns at the top of the tube are a special added touch.
Key Features:
Free of clumps
Easily taken off
Comes with an eyelash brush to separate lashes
Cost: $18
Honest Beauty Extreme Length Mascara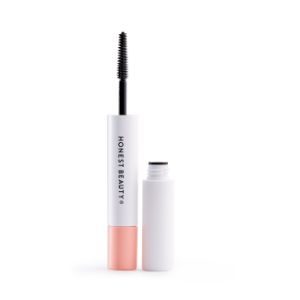 This mascara works to lengthen your lashes while also giving you more volume and more definition. It's also approved by both dermatologists and ophthalmologists so you know it's safe for your skin and eyes.
Key Features:
Primer included
Cruelty-free
Specially molded bristles
Cost: $17
L'Oreal Paris Double Extend Mascara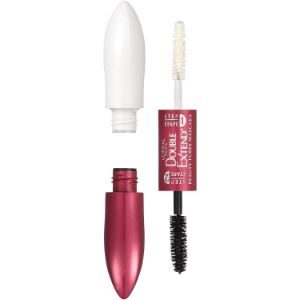 This dual application mascara gives you a great primer to apply first. Then apply the mascara for 80% longer-looking lashes. Waterproof and smudge-proof mascara never looked so good!
Key Features:
Dual applicator
Safe for contact lens wearers
Deep black color
Cost: $10
Rimmel Lash Accelerator Mascara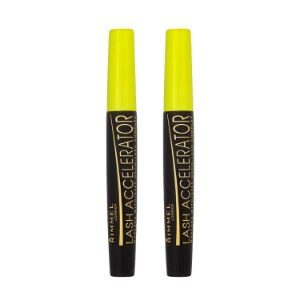 In this product, Rimmel doesn't just give you longer lashes. It also gives you stronger lashes too. Their formula helps to fortify and lengthen your lashes so that they grow more than 100% in 30 days.
Key Features:
Fortifying formula
Special growth complex
Microfibers in the formula
Cost: $19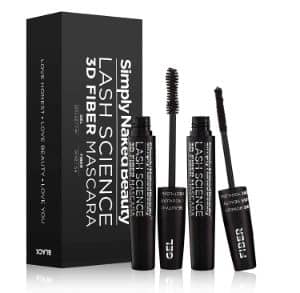 Both non-toxic and hypoallergenic, this mascara mimics the length of false eyelashes, but only takes five minutes to perfectly apply. Simply Naked uses a microfiber gel as part of its formula to give you longer lashes than you thought you could have.
Key Features:
Hypoallergenic
Microfiber gel
Adds up to 300x length and volume
Cost: $20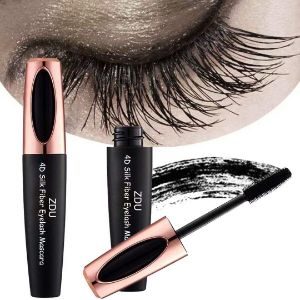 No smudging. No flaking. Just longer, stronger lashes that are waterproof and ready for a whole day's wear in just minutes. And at the end of the day, when you're ready to take it off, you can easily remove this mascara with just regular makeup remover.
Key Features:
No oil in mascara
Gentle formula
Hypoallergenic
Lash Separating Waterproof Mascara
CoverGirl Clump Crusher Mascara
A simple twirl of the wand will help create sweeping lashes. They'll be fanned out, gorgeously framing your eyes. Even the smallest, stubbiest lashes are no match for this CoverGirl Clump Crusher Mascara.
Key Features:
Curved brush
Fine-tooth bristles on the brush
Vegan
Cost: $6
Maybelline Define-a-Lash Mascara

This mascara is designed to do as the name says and give real definition to your lashes, It will separate them, lengthen them, and keep those nasty clumps away. A swipe of oil-free makeup remover will take them all off whenever you're ready – but nothing will take it off before you're ready.
Key Features:
Safe for contact lens wearers
Brush shaped for maximum lash separation
Great length without clumps
Cost: $8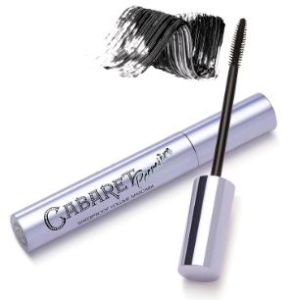 Definition. Volume. Length. Lightweight. Clump-free. Smudgeproof. Waterproof. If there's anything else a mascara needs to be, we're not sure what it is. This Vivienne Sabo mascara has your lashes covered from every angle.
Key Features:
Natural look
Cruelty-free
Money-back guarantee
Smudgeproof Waterproof Mascara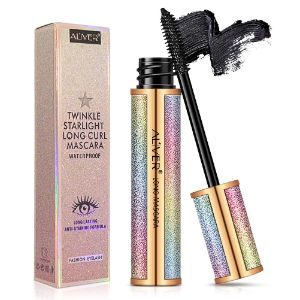 This mascara isn't just a pretty package. It also lengthens your lashes without clumps and doesn't smudge no matter how long your day is. It's natural and hypoallergenic and won't come off until you're ready to remove it with your favorite makeup remover.
Key Features:
Gentle ingredients
Voluminous
Lasts all day
Cost: $15
Mia Adora 400X Pure Silk Fiber Lash Mascara
If you're looking for dramatic and bold for your lashes, your search is over. This Mia Adora mascara will give you that powerful look in a smudge-proof formula that will keep that look going as long as you keep going.
Key Features:
Non-toxic and paraben-free
Builds lashes up to 300%
Natural, green tea fibers add length
Cost: $15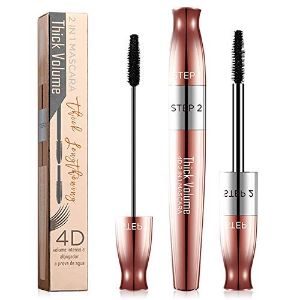 This all-natural mascara is designed to go on smoothly and effortlessly, giving your eyes a smooth and effortless look. The smudge-proof and waterproof formula will ensure your voluminous lashes will stay beautiful all day.
Key Features:
No harsh chemicals
Enriched with ingredients that promote lash growth
Deep pigment
Cost: $9
St. Mege 4D Silk Fiber Lash Mascara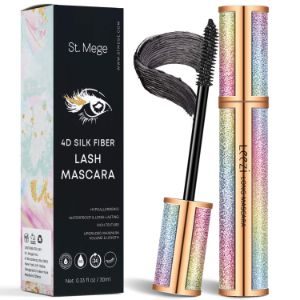 Sweat, rain, tears – this St. Mege mascara can take anything you can throw at it without smudging. It will keep your lashes looking longer and fuller until you're ready to take it off with your makeup remover.
Key Features:
Safe for sensitive eyes
Won't dry out
Gentle formula
Cost: $18
TC Joy Double Extension Waterproof Mascara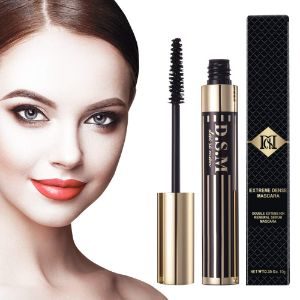 If you're looking for long lashes that defy length and still won't smudge, this TC Joy Double Extension mascara is all you need. It applies easily, dries quickly, and stays beautiful all day.
Key Features:
Hypoallergenic
Won't flake
Brush designed to amplify lashes
Volumizing Waterproof Mascara
CoverGirl Girl Lash Blast Mascara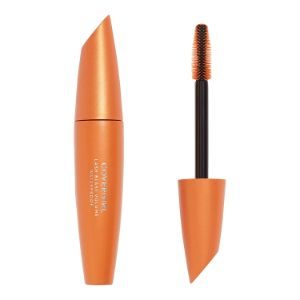 One swipe of the brush will give you a good amount of volume. Keep applying a couple more times and you won't believe how voluminous your lashes become. The waterproof formula will make sure they stay that way all day.
Key Features:
Available in four colors
Cruelty-free
Evenly coats lashes
Cost: $6
Ellocy 4D Silk Fiber Lash Mascara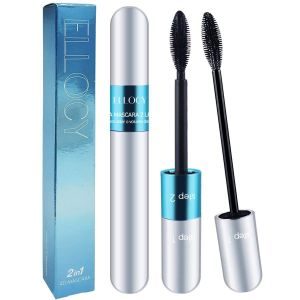 The two-step application process is what gives users of this Ellocy mascara the extra volume they crave for their lashes. Step one is your base coat that preps your lashes for step two, which is where the mascara comes on and the volume is achieved.
Key Features:
Two-step application process
Smudgeproof and stain-resistant
Satisfaction guaranteed
Cost: $16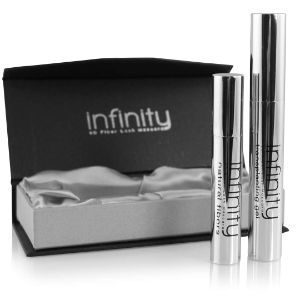 Just because the ingredients in this Infinity mascara are natural doesn't mean that you're compromising quality at all. This non-toxic, hypoallergenic formula gives volume to your lashes and stimulates lash growth.
Key Features:
Cruelty-free
Safe for contact lens wearers
30-day money-back guarantee
Cost: $18
Maybelline Falsies Lash Life Mascara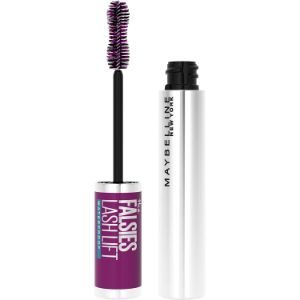 As the name implies, this Maybelline mascara will give you the look of false lashes without the hassle of actually using them. The fiber-infused formula is the secret to giving you the big volume you want.
Key Features:
Dramatic length
Double-curved lifting brush
Ophthalmologist-tested
Cost: $9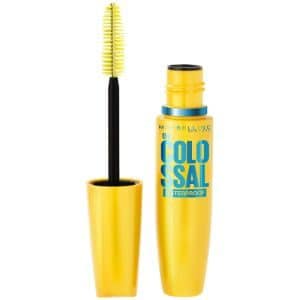 The glam black color of this mascara frames your eyes in a stunning way. The collagen formula is what gives you the volume you crave while still staying waterproof and clump-free.
Key Features:
Wavy bristles on brush to separate lashes
Root-to-tip volume
No-clump formula
Cost: $6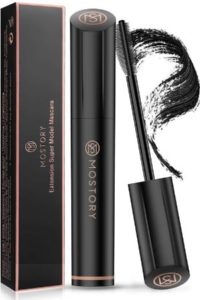 Some people go for dramatic false lashes to make their eyes stand out. This Mostory mascara is for people who still want volume and definition, but they also want a natural look to last throughout the day.
Key Features:
Two different bristles on brush
Smudgeproof
Rubber brush separates lashes for better application and more volume
Cost: $9