Washing your hair not only takes time, but washing it too frequently can also cause it to become dry and damaged. But when your hair goes without daily washes, it might get oily and limp, making it challenging to get it to look the way you want when you style it. Dry shampoo can be the perfect solution for those days in between washes when you want to soak up some excess oil and refresh your locks.
We reviewed dozens of dry shampoos to identify the best of the best. Some of the specific features we considered when choosing our top picks included nourishing ingredients, volumizing ability, all-day wear, ease of use, and effectiveness in achieving that just-washed look. 
We chose Living proof Perfect Hair Day Dry Shampoo as our number one overall dry shampoo. This miracle in a bottle is a spray dry shampoo that you can spritz on your hair for a quick clean-up when you don't have time for a full wash. Brush it through in the morning and you'll get results that last all day. 
The 5 Top-Rated Dry Shampoos
*Ratings are from Amazon at the time of publication and can change
Best Dry Shampoo Overall: Living proof Perfect Hair Day Dry Shampoo
Living proof Perfect Hair Day Dry Shampoo is a premium-quality dry shampoo that leaves your hair feeling naturally clean without needing to hop in the shower. While most dry shampoos only soak up oil to make your hair appear cleaner, this spray shampoo is unique in that it does give your hair a cleanse like regular shampoo but without the water. This formula is designed to not just soak in oil, but also take care of sweat and odors that can leave your scalp and hair feeling anything but fresh.
With this dry shampoo, you'll spray it onto your hair and scalp and allow it to sit for at least 30 seconds to let it work its magic. Then, you can shake your head to remove the powder, which removes all the yuck right along with it. What you'll see is fresher, cleaner hair without a bunch of white residue that many dry shampoos can leave behind.
Living proof Perfect Hair Day Dry Shampoo Key Features:
Fresh, clean scent
Paraben and phthalate-free
Dirt-repelling formula
No cornstarch
Safe for color-treated hair
Best Volumizing Dry Shampoo: OGX Exclusive Collection Refresh & Full
It's no secret that not washing your hair for a couple of days can leave it looking lifeless and flat. Fortunately, there's OGX Exclusive Collection Refresh & Full to help plump it back up when you're in between washes. This formula comes with both biotin and collagen, two ingredients that naturally keep your hair thick, full, and looking totally healthy. You'll also benefit from hydrolyzed wheat protein to give your strands a lift while the shampoo works away oil and buildup.
This spray dry shampoo needs just a few spritzes on your hair near your scalp to do its thing. Brush it through with your hands or hairbrush and leave it in for all-day oil control and volume. If you have naturally fine or limp hair, you might also find that this OGX Exclusive Collection does the trick to perk it up after you wash it. Many customer reviews also note that this product has an incredible scent that makes hair smell fresh rather than perfumey. 
OGX Exclusive Collection Refresh & Full Key Features:
Infused with hair-healthy biotin
Long-lasting
Instant fullness
Well-controlled, consistent spray
Easily blended
Best Budget Dry Shampoo: Batiste Dry Shampoo Bare Fragrance
When you're buying any product that's measured in fluid ounces, it's important to check the price per ounce to determine whether you're getting a good deal. Batiste Dry Shampoo Bare Fragrance is under $1 per ounce, which is competitive for dry shampoo. This 10.10-ounce spray can has plenty of dry shampoo to get you through several days of unwashed hair, making it look and feel fresh, clean, and ready to take on the day. To use it, just swipe a few sprays over your roots and work the shampoo into your hair. 
This particular dry shampoo has just a very light fragrance, which is beneficial for those who are sensitive to smells or prefer little fragrance added to their hair. Several customers agree that the light fragrance is perfect for them, smelling fresh and summery instead of perfumey and overpowering.
Batiste Dry Shampoo Bare Fragrance Key Features:
Easy to blend with most hair colors
Light fragrance
Long-lasting freshness
100% recyclable can
Adds texture
Best Dry Shampoo for Dark Hair: Moroccanoil Dry Shampoo for Dark Tones
It can be challenging for people with darker hair shades to blend dry shampoo into their hair – unless they use a dry shampoo like Moroccanoil Dry Shampoo for Dark Tones. Moroccanoil designed this dry shampoo to work with darker tones, giving you the same cleansing benefits of other dry shampoos but without the messy white residue they often leave behind. This spray dry shampoo also won't leave your hair looking too matte after you work it through, leaving your natural, gorgeous color dimension shining through.
You'll also get an extra nourishing boost from argan oil that's infused in this dry shampoo to keep your hair feeling not just clean, but also hydrated. The oil can also restore the natural shine in your hair, giving it lasting freshness while keeping your strands healthy.
Moroccanoil Dry Shampoo for Dark Tones Key Features:
Removes odor-causing oils and buildup
Pleasant fragrance
UV protection
Breaks down after rubbing into scalp
Safe for colored hair
Best Texturizing Dry Shampoo: Not Your Mother's Beach Babe Texturizing Dry Shampoo
Styling your hair on days you haven't washed it can be difficult if your hair is prone to falling limp as soon as it gets oily. Thankfully, Not Your Mother's Beach Babe Texturizing Dry Shampoo is designed to help you. A few sprays of this dry shampoo worked into your scalp and hair will give texture to your strands that's similar to that sea salt vibe you get from a day at the beach. Use it before styling to add just the right amount of texture to act as a holder for curls, waves, and other styles without the need for a bunch of hairspray.
It smells great, too, just like you'd expect from a beachy texturizing spray. The Toasted Coconut fragrance leaves behind a fresh, playful, tropical scent that lingers in your hair for several hours after using it, making it smell just as clean and fresh as it looks.
Not Your Mother's Beach Babe Texturizing Dry Shampoo Key Features:
Adds body to hair quickly
Little residue, even in dark hair
Helps hold waves and curls
Doesn't dry scalp
Long-lasting scent
Who Should Buy Dry Shampoo
Just about anyone can use dry shampoo if they choose not to wash their hair every day but still want it looking like it was just washed. Dry shampoo usually comes in a spray, foam, or powder form, allowing you to get similar benefits of regular shampoo, only without using water, which can dry out your strands.
People oily hair will likely get the most use from dry shampoo. Oily hair tends to get greasy looking and flat after a day or two of not washing it. Adding dry shampoo into your daily hair care routine can give you just enough lift, volume, and oil prevention to keep your hair looking fresh and healthy.
Important Features to Consider
Dry shampoo should do a few things well. Here's what to consider when selecting a dry shampoo to keep your hair looking fresh and clean:
Blends easily. You don't want to see dry shampoo in your hair! Quality dry shampoo blends easily when you use your hands or a brush to work it through your hair.
Long-lasting. Dry shampoo is meant to keep your hair looking fresh all day, but some fall short after a few hours, especially if you have oily hair. Look for long-lasting formulas that keep your hair looking and feeling clean, even after a long day.
Free of bad stuff. Manufacturers of dry shampoo formulate them with various ingredients. If you're looking for formulas that are healthiest for you and your hair, you should check the label for a mention of being free of artificial dyes, sulfates, parabens, phthalates, etc.
Volume and texture. A dry shampoo formulated to volumize or texturize your strands can make it easier for you to plump up your locks on no-wash days.
Feel. Some dry shampoos can leave your hair feeling stringy or overly dry after application rather than sleek, fresh, and just-washed. You can often tell from customer reviews if dry shampoo you're considering has a not-so-great after effect.
Scent. Dry shampoos come in a variety of fragrances and some are fragrance-free. Check the label to make sure you're getting a scent you want for your hair.
Formula. Spray powder is the most common type of dry shampoo formula, but there are also powders and foams that may suit your routine better.
Frequently Asked Questions
What is dry shampoo and how does it work?
When you don't have time to use your best shampoo and conditioner – or you want to give your hair a break from washing – you can reach for dry shampoo. Dry shampoo comes in a dry spray, powder, or foam formula that works into your hair to "clean" it without using water. Dry shampoo absorbs excess oils from your hair and scalp, keeping it looking like you've just washed it.
Is dry shampoo good for your hair?
Dry shampoo is safe for use on most hair types, but it shouldn't be used as a replacement for shampoo and conditioner. Because most dry shampoo formulas just soak up oils and don't actually clean your hair, you'll still need to stick to a regular cleaning and conditioning routine to keep your hair clean and healthy. If you're concerned about the chemicals in dry shampoo, opt for a sulfate-free shampoo that leaves out harsh cleaners that can irritate your scalp and hair. 
How many days in a row can you use dry shampoo?
It's best to stick to no more than two consecutive days of dry shampoo usage to avoid making your hair dry and brittle. Using it more often can strip your hair of its natural oils it needs to hydrate itself, which won't be good for your strands in the long run. 
How often should you dry shampoo your hair?
Dry shampoo is typically safe to use twice a week in between washes. Some dry shampoos are formulated to be more nourishing than others with added oils, which might allow you an extra day of dry shampoo usage each week. It's important to keep an eye on your locks. If they are starting to look dull or feel dry and brittle, you may want to consider bumping down your use of dry shampoo or using less each time.
Other Dry Shampoos We Reviewed
We looked at 20 other dry shampoos. Even though they didn't make our 5 best dry shampoos list, they're the best of the rest and each is still a great option for your hair. The information you'll need to compare each one is included with the listing.
Natural Dry Shampoo
Beauty By Earth Organic Dry Shampoo Powder
This organic dry shampoo powder leaves all the harsh chemicals out, giving you a USDA-certified formula that's safe for most hair types.
Key Features:
Best for dark hair shades
3-ounce bottle
Certified organic
Cost: $16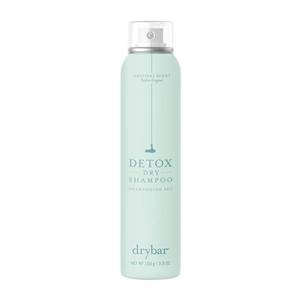 Drybar's Detox Dry Shampoo uses rice powders to soak up oils and buildup in your hair, leaving it feeling naturally fresh and clean.
Key Features:
Cruelty-free
Easy-blend formula
Light vanilla scent
Cost: $23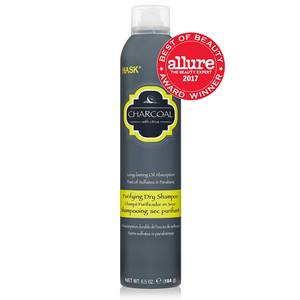 Harness the power of charcoal blended with dry shampoo to get one of the best washes for your hair without stripping it down with water and chemicals.
Key Features:
6.5-ounce can
Infused with charcoal
Sulfate-free
Cost: $16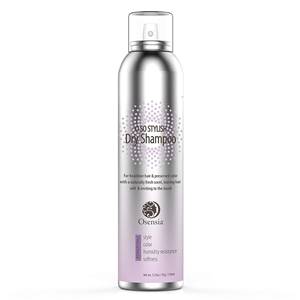 Add hydration with this dry shampoo from Osensia, which contains natural argan oil for sleek, shiny, and moisturized hair.
Key Features:
Humidity resistance
Safe to use on all hair types
100% guarantee
Cost: $14
Renpure Hydrate + Replenish Dry Shampoo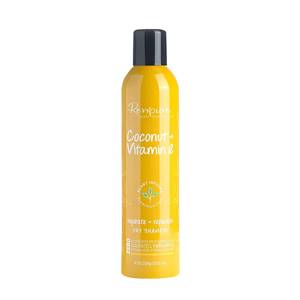 Get plant-based nutrition for your locks with this dry shampoo from Renpure which is formulated with coconut, tea tree oil, and other natural ingredients that are safe for hair.
Key Features:
Tropical scent
Includes shea butter and argan oil
Large 8-ounce spray can
Cost: $8
Texturizing Dry Shampoo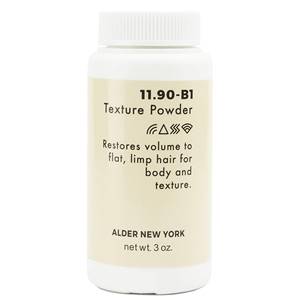 When your hair needs some texture to make it easier to style without the flatness, try this dry shampoo powder to give it some life.
Key Features:
Best for next-day hair
Adds volume
Cruelty-free
Cost: $27
Alfaparf Milano Style Stories Texturizing Dry Shampoo

This dry shampoo adds just a bit of texture and hold to your hair when you don't have time to wash it, making it perfect for styling.
Key Features:
Clean smell
Lightweight formula
Salon quality
Cost: $24
Kenra Platinum Dry Texture Spray

Give your hair extra body and hold when you dry shampoo it with this spray, which blends in easily and leaves a sleek, matte finish.
Key Features:
Leaves hair feeling hydrated
Matte finish
Helps shape hair for styling
Cost: $13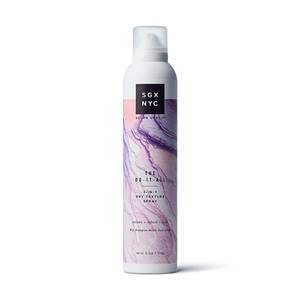 Try this dry shampoo if you want to add a bit of life into your hair to style it as usual without using hairspray.
Key Features:
Fruity, citrusy scent
Adds volume and hold
Cruelty-free
Cost: $13
Sun Bum Revitalizing Dry Shampoo
Reach for Sun Bum when you want that fun-in-the-sun beachy look. This dry shampoo freshens your hair but gives it the texture you get after spending a day on the beach.
Key Features:
Little to no residue
Sulfate-free
Summery scent
Cost: $13
Volumizing Dry Shampoo
Hair Dance Dry Shampoo Volume Powder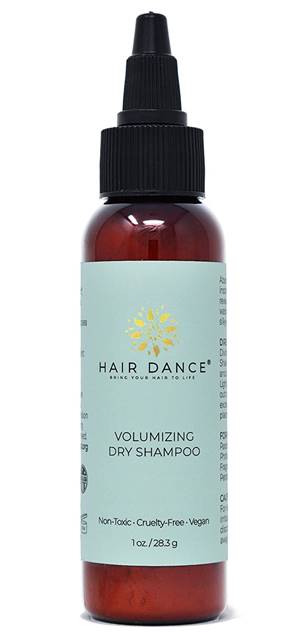 If your hair still lies limp when you use regular dry shampoo, try this volumizing powder instead. Sprinkle it near your roots, scrunch them up, and get an instant lift.
Key Features:
Easy to apply and blend
Certified Organic ingredients
A small amount goes a long way
Cost: $10

This lightweight dry shampoo formula is designed to add volume to your hair for an all-day clean and fresh look and feel.
Key Features:
Translucent formula
Quick oil absorption
Safe for color-treated hair
Cost: $11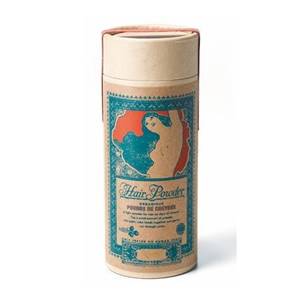 Sprinkle this hair powder from Lulu Organics onto your roots, rub it through your hair, and get an instant refresher and volume boost.
Key Features:
Unique masculine scent
Lightweight powder
Doesn't leave residue
Cost: $28
Not Your Mother's Plump for Joy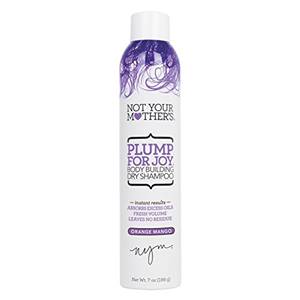 As this dry shampoo works into your hair to absorb the oils you don't want, it also works its magic to give your hair extra volume that lasts all day.
Key Features:
Citrusy scent
Instant volume
Recyclable can
Cost: $12

Having trouble getting those big, bold curls you want on unwashed hair? Spray some of this dry shampoo near your roots, work it in, and watch your strands perk up.
Key Features:
Doesn't leave buildup
Works on the finest hair
Smells similar to regular shampoo
Cost: $19
Nourishing Dry Shampoo
Bumble and Bumble Pret-A-Powder

This lightweight spray formula won't weigh down your hair as it absorbs extra oils and weaves nourishment into dry, damaged strands that need it most – even your ends!
Key Features:
UV protection
Adds hydration to ends
Translucent formula
Cost: $29
HASK Nourishing Monoi Coconut Dry Shampoo
Use this tropical-smelling dry shampoo when your hair needs some hydration. It's free of sulfates and parabens, giving you only the good stuff for your locks.
Key Features:
Includes two cans
Beachy scent
No artificial colors
Cost: $16
Keragen Nourishing Dry Shampoo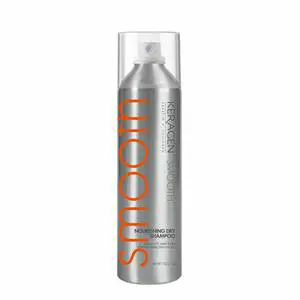 This salon-quality dry shampoo has nourishing agents that can make your hair look healthier and sleeker, even on unwashed days.
Key Features:
Works easily into hair
Removes oil and sweat buildup
7-ounce can
Cost: $12
Renpure Lavender Mint Dry Shampoo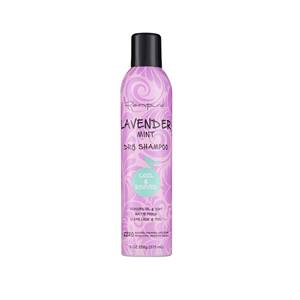 When your scalp needs a little TLC, too, try this formula that's infused with mint and lavender to give it that refreshed, cool feeling.
Key Features:
Calm, soothing scent
Plant-based
Sulfate-free
Cost: $10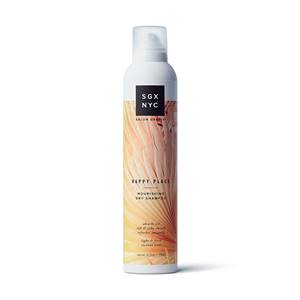 With ingredients like biotin, coconut oil, and white ginger extract, this dry shampoo will make your hair feel like it's gotten a spa day of its own.
Key Features:
Flowery, tropical scent
Sunflower and coconut oil
Cruelty-free
Cost: $12