When it comes to fashion and style, our hair can be our best accessory. Whether you wear it long or short, prefer it up or enjoy wearing it down, or even putting fun hair clips in, there are literally thousands of options when it comes to your hair. If you enjoy styling your hair, whether that be curling or straightening it, or prefer braids, messy buns or ponytails, your hair is an important part of who you are.
Another fun aspect of our hair is highlighting it. It can be so much fun picking out a highlighting color that will accentuate your already existing color and make it totally pop! There are some really great combinations out there. If you seek subtle highlights or you want to go for something totally bold and colorful, it can be so much fun to pamper ourselves with some new highlights. We reviewed dozens of hair highlights to identify the best of the best. We looked at various colors, ease of application, ingredients and more.
With over 1,000 customer reviews, the Garnier Nutrisse MultiLights Highlighting Kit was the winner when it came to highlighting kits. Featuring beautiful color and easy application, there was no contest when it came to finding the best highlights.
The 5 Top-Rated Hair Highlights
*Ratings are from Amazon at the time of publication and can change
Our Top Pick: Garnier Nutrisse MultiLights Highlighting Kit
If you are on the hunt for a highlight kit that will not only give you beautiful highlights but also help your hair in the process, then Garnier Nutrisse MultiLights Highlighting Kit is the perfect product. This highlighting kit is top-ranking, with over 1,000 reviews. Featuring 3 different fruit oils that include olive, avocado, and shea, nourish your hair while you highlight it. The fruit oils help to penetrate deep down to your roots and give you long-lasting color coverage.
The kit also contains a fruit oil ampule, filled with grape seed oil, that is directly mixed into the coloring mix. Combined, all these nourishing oils help to lock in moisture at the source and keep your hair looking luscious and healthy. It can easily be used on already-colored hair or natural hair. Gorgeous golden blonde highlights will shine through after you apply this highlight kit.
Application is a total breeze because of the 'no-drip formula.' That means you will not have to worry about getting floors, counters or vanities stained by dripping hair color. You can rest assured that every ounce of the color formula will be in your hair and no place else. With the applicator brush that comes with the kit, it assures that you apply color to the strands that only you select.
Our Runner Up Pick: L'Oreal Feria Highlighting Kit
There is no need to make appointments at expensive salons anymore. Winning Vogue's 2019 Haircolor Of The Year award, the L'Oreal Feria Highlighting Kit delivers lovely shimmering highlights that will be sure to turn heads. This kit delivers long-lasting color coverage with its intensely beautiful highlights. With its "Power Shimmer" conditioner, it locks that gorgeous color and adds moisture, as well as assuring that the color will last up to many washes. The luster, sheen, and shine you get with this kit is absolutely beautiful. Not only that, the highlighting process is easy to perform in your own home.
Many consumers love the color coverage that they get with this highlighting kit. These kits are inspired by the latest fashions and cutting-edge trends that grace the covers of all the latest fashion magazines.  This kit will give you the gorgeous blonde highlights that you want, without the hefty salon price tag. Not only does the highlighting kit come with the shimmering conditioner, but it also features the shimmer cream developer and powder. So, there is no doubt that your hair is going to sparkle and shine, wherever you go! If you desire bold and brilliant color and luster, this is the highlight kit that is meant for you.
L'Oreal Feria Highlight Kit Key Features:
Beautiful glimmer and shine with this highlight kit, featuring shimmer powder, developer and conditioner.
Long-lasting color
Permanent color that stands up to many washes
Feria won Vogue's 2019 Color of the Year
Best Budget Pick: Revlon Colorsilk Frost and Glow Highlights
A far cry from what you would pay at a salon to receive highlights, the Revlon Colorsilk Frost and Glow Highlights kit is the perfect at-home solution to highlighting your hair. With Revlon's highly-specialized LightZones Cap, you are able to create the perfect look that you are after. For example, if you only wanted highlights to frame your face, you would use the cap and the brand's Create-A-Look-Hook to pull your hair through in zone one. If you are looking to add dimension, you would pull your hair through zone two. For all-over highlights, you would use zone three to add color everywhere.
The comprehensive kit allows you to highlight your hair exactly how you want it. It is also uniquely formulated with a special Keratin Moisture Complex that is meant to penetrate your hair deep down to the root. This gives your hair a healthy, moisturized look. You'll be able to show off your delicately sleek look with this inexpensive, yet highly customizable highlighting kit. It features three varying highlighting shades. These include honey, which is great for medium-to-dark-brown hair, platinum, which makes gorgeous platinum blonde highlights, and the last shade is blonde, which is perfect for blonde-to-light-brown hair.
Revlon Colorsilk Frost and Glow Highlights Key Features:
Super-moisturizing Keratin Moisture Complex
LightZone cap and Create-A-Look-Hook allows you to create an amazing highlighted look at home
Comes in three different highlighting shades
Ammonia-free
Best Blonde Highlights: Clairol Nice n Easy Balayage Highlight Kit
If you are looking to highlight your existing hair color blonde, the Clairol Nice n Easy Balayage kit is the perfect at-home solution. Using a cap-and-hook system, you can easily brush beautiful blonde highlights into your hair. This kit is wonderful for adding all-over blonde highlights to your hair, or even just to add highlights that frame your face. It is entirely up to you!
The formula is completely gentle on your hair while giving you radiant and bright highlights. Application is super-easy with their HairPaint brush that easily adds bold blonde to the chosen sections of your hair. Even if it is your very first time highlighting your hair, this kit is perfect for you. It is quick, as well as very easy to apply the color. To keep your hair healthy, the box comes with a moisture-intensive conditioner to keep your hair soft and smooth after the coloring process. It will keep hair sleek and soft wash after wash.
Many consumers enjoy the fact that these highlights will work even on the thickest of hair. The results after application leave your hair looking natural and beautiful with subtle, blonde highlights. Each kit comes with a cream developer, conditioner and highlighting powder that will give you gorgeous permanent color.
Clairol Nice n Easy Balayage Key Features:
Easy application with HairPaint brush
Gentle and easy on hair
Works on every type of hair
Special conditioner locks in moisture
Best Brunette Highlights: L'Oreal Paris Superior Preference Brush On Glam Highlights
If you are all about saving time, then L'Oreal Paris Superior Preference Brush On Glam Highlights is the best go-to kit when it comes to highlighting your hair. These highlights will beautifully blend with your natural colored hair. Go subtle or go bold! By adding these gorgeous streaks, depth is instantly added to your hair. No longer will you have to sit in a salon chair for hours at a time just to highlight your hair, when you can perform the entire process at home in a matter of minutes.
Application of the highlights is extremely easy. All you have to do is fill the Expert Highlights Brush with the highlighting formula. Then, all you have to do is add the highlights to your hair however you wish! The brush glides along your hair effortlessly, helping you to achieve the honey-kissed look that you are searching for. These highlights will leave you feeling glamorous and luxurious.
These permanent highlights even work well on already color-treated hair. One does not even have to worry about brassiness when it comes to highlighting with this kit. If you are looking to get professional-quality results in the comfort of your own home, this highlighting kit is the gold standard.
L'Oreal Paris Superior Preference Brush On Glam Highlights Key Features:
Application is easy with Expert Highlights Brush
Works well on color-treated hair
No brassiness
Instantly adds depth
Who Should Buy Hair Highlights
If you are someone who is looking to change up their hair a little bit, without going too drastic, then a hair highlighting kit would be the solution for you. Highlights are able to give you a subtle, yet noticeable change in hair color. It is all up to you and what you want.
There are so very many choices to choose from when it comes to highlighting your hair! It very much depends on exactly what you are looking for. Perhaps you have brunette hair and are looking to add blonde highlights, there are plenty of kits out there that can allow you to highlight your hair in minutes versus hours at a salon.
There are even bright, neon-colored highlight kits out there. If you are looking to do something fun and funky with your hair, these kinds of kits will guarantee a bold and bright look, without a hefty price tag to go along with it. Whatever you choose, hair highlights should be a reflection of how you want to feel.
Important Features To Consider
A good hair highlighter should be good to your hair, in color, consistency and how well it nourishes it. Here is what to consider when selecting a hair highlighting kit.
Permanence/semi-permanence. A good hair highlighting kit should be able to give color to your hair that will stand up to the test of time. Yes, all hair grows out and your highlights will need to be redone at some point in time. However, you should not have to go and purchase another highlight kit only a few short weeks after you highlighted it the first time. Look for kits that specifically say that it uses permanent hair dye. However, if you are just wanting to try a color out to see how it looks, or you want to add bold streaks just for one night, then spray-on or hair-chalk highlights might be the right product for you to use.
Applicability. Highlighting your hair should be a fun process, not a daunting task. Find kits, sprays or combs that make it easy for you to apply the hair dye specifically where you want it in your hair. So very many kits these days come with an easy-to-use brush on dye, so you can precisely place it where you want.
Ingredients. A lot of people these days cannot stand the harsh ammonia scent that comes with old-school hair-dye kits. You have to open all of the windows in your home just to be able to get the smell out. Quite a few highlighting kits have ditched the ammonia for safer and much less odorous ingredients. Again, the process of highlighting your hair should be something fun and to look forward to, not something to dread.
Damage-free. All hair dyes are not created equal. There are plenty of kits out there that can dry out your hair after you highlight/dye it. However, there are a ton of kits that use ingredients like essential fruit oils and kinds of butter, like shea, for example, to moisturize and nourish your hair while you are coloring it. A lot of them also come with a special conditioner that helps to keep your new color in, while kicking dry and stringy hair to the curb.
Price. It can be massively expensive to head out to a salon and get your hair highlighted. It can be much more cost-effective to do it yourself from the comfort of your own home. So many hair dye manufacturers make it very easy to do it yourself or even have a friend help you if you wanted. With step-by-step instructions and easy-to-use equipment like a cap and hook, you can be well on your way to beautiful and luxuriously colored locks.
Frequently Asked Questions
What are the different types of highlights?
There are various different types of highlights that are on the market today. If you are looking for something totally subtle, you perhaps would like to have babylights. If you think back to the days of when you were just a little one and got natural highlights just from sitting out in the sun, that is what these are. A truly sun-kissed look. Just tiny little very light blonde streaks throughout your hair. The latest trend is balayage, or "hair-painting." This is a dyeing technique where you literally paint the dye onto the strands of hair that you select. You can rock a total ombre look with balayage, or you can go from root to tip for a stunning transformation. If you have hair that is naturally wavy or curly, you can always go with ribbon highlights. These types of highlights follow the flow of your waves to create a gorgeous look. Finally, if you're looking to create a bold effect, you can go with frosted highlights. This is done by dyeing just the tips of your hair.
How long do highlights take to process?
The first thing that you should do before highlighting your whole head of hair is to do a strand test. These are typically recommended by the manufacturer of your hair highlighting kit. The steps to do a strand test are usually found in the instructions. By doing a strand test, you will be able to tell exactly how quickly highlights will take to develop in your type of hair, as well as how well the color will turn out. Some stylists like to use heat to make the color develop faster, but than one runs the risk of damaging or over-processing the hair. Once a strand test is finished, then you will know exactly how long it will take for the color to take to your hair.
Do highlights fade?
Yes, highlights in your hair can fade over time. However, it is not the color itself that is fading. The color is actually oxidizing, meaning that you are able to see the brassy undertones that come with highlighting your hair. But you can take steps to prevent oxidation of the color. Highlighted hair can take a beating from environment, heat, and chemicals. There are products out there that can protect your hair highlights from fading. From shampoos and conditioners to hair masks, there are plenty of different ways you can prevent your highlights from fading.
Can you highlight your hair after coloring?
This all depends on when you have colored your hair. As a general rule, it is not a good idea to do processes at once. This is because there are a lot of chemicals involved in doing both processes all at once. If it is all done at once, hair can actually fall out. If you plan on coloring and highlighting your hair, it is best to get your hair colored first. After that, you should wait 2-3 weeks after the coloring process. Then you will be able to add those beautiful highlights to your hair. But always remember to do a strand test to make sure the highlights come out the way that you want.
Other Hair Highlights We Reviewed
We looked at 20 other hair highlights. Even though they didn't make our 5 best hair highlights, they're the best of the rest and each is still a great option for your hair. The information that you'll need to compare each one is included with the listing.
Grey Highlights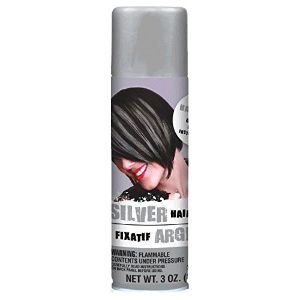 If you want to rock some silver locks, this spray-on color can give you lovely grey highlights. This is a temporary color, so you can try it out and see if you like having grey highlights.
Key Features:
Non-toxic
Hypoallergenic
Temporary
Cost: $5.00
High Beams Intense Spray On Haircolor

Another great temporary color for trying out grey highlights. You can go subtle or bold with this spray-on color.
Key Features:
Temporary, washes away with one shampoo
Doesn't damage hair
Perfect for making a bold statement
Cost: $7.00
Play 'Do Temporary Wax Hair Color
This wax makes the highlights you can give yourself with this product look very natural. It is non-damaging and gentle on scalp and hair.
Key Features:
Bold visibility
Made with natural ingredients
Safe for everyone to use, even kids
Cost: $12.00
Streaks 'N Tips Platinum Spray-On Color
Adds great grey streaks for wonderful dimension. This is a temporary spray that washes out easily.
Key Features:
Non-damaging
Adds a nice platinum grey tint
Comes out as a fine mist
Cost: $8.00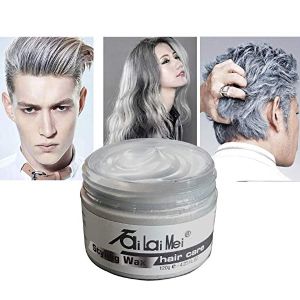 With this wax, you can highlight and sculpt your hair at the same time. It is not sticky in texture and doesn't damage hair.
Key Features:
Contains plant extracts, won't irritate your scalp
Easy to apply
Features refreshing fragrance
Light Brown Highlights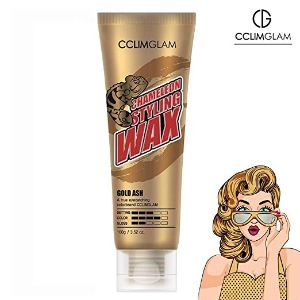 This styling wax gives your hair a lovely golden color. The formula helps to keep hair soft.
Key Features:
Does not leave any residue behind after washing
Gives your hair a lovely gloss
Easy to use
Cost: $10.00
Clairol Nice n Easy Balayage For Brunettes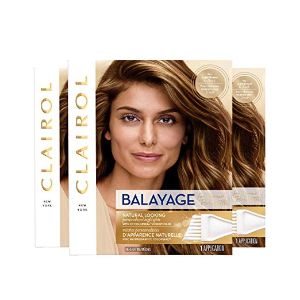 With an easy-to-apply hair painting technique, this kit yields beautiful and bold results. Gives hair natural looking highlights.
Key Features:
Permanent, long-lasting color
Special color seal conditioner locks in moisture
Results in three gorgeous tones in one step
Cost: $36.00
High Beams Intense Spray-On Haircolor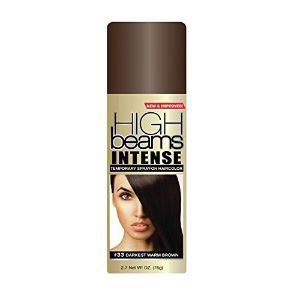 With this easy-to-apply spray-on color, you are able to see if you would like to add brunette color to your hair without a full commitment. Color easily washes out.
Key Features:
No damage to hair
Salon-quality product
Highly color concentrated formula
Cost: $7.00
This all-natural kit deposits beautiful highlights into your hair. It features a salon-developed formula.
Key Features:
Ammonia free
The kit comes shampoo and conditioner
Easy application
Cost: $12.00
L'Oreal Paris Touch-On Highlights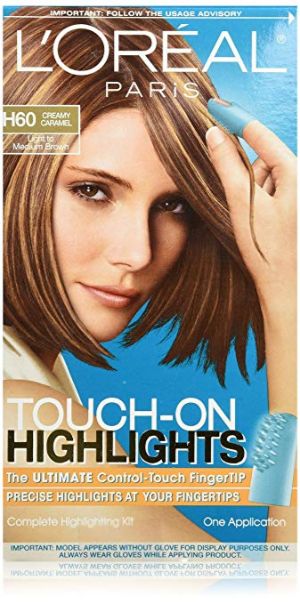 Achieve highly customizable highlights with fingertip applicator. This kit makes it easy to create your own look, whether it be bold or subtle highlights.
Key Features:
Easy for beginners
Adds dimension to hair
Contains moisture intensive conditioner
Auburn Highlights
Jerome Russell Temporary Natural Color Highlights
This temporary natural-colored spray can give you the lovely auburn locks that you want. Contains no bleach or peroxides.
Key Features:
Shampoos out
Specially formulated by European hairdressers
Does not damage hair
Cost: $8.00
MANIC PANIC Semi-Permanent Color Cream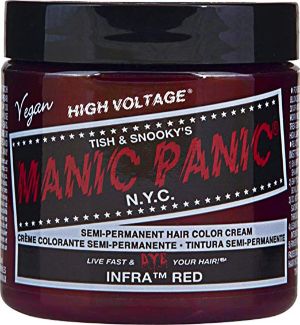 Creates gorgeous red highlights, especially in darker hair. No mixing is required, as the cream is all ready to go.
Key Features:
Vibrant color
Ammonia free
Semi-permanent, gradually washes out
Cost: $11.00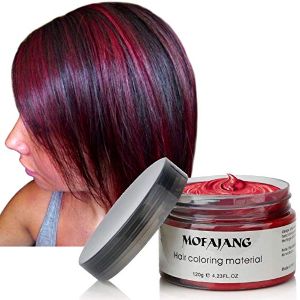 Get amazing red highlights with this hair mud/pomade. Made of all-natural materials, it is great for temporary highlights.
Key Features:
Easy to apply
Styles your hair while you highlight
Great for long and short hair
Cost: $10.00
'N Rage Demi-Permanent Hair Color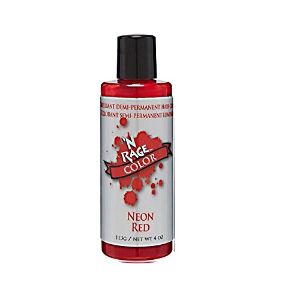 This product is great for depositing rich red highlights. It works on any hair texture or color.
Key Features:
Easy to apply
Lasts 3-6 weeks
Doesn't stain
Cost: $9.00

Created with microfine pigments, this product provides gorgeous highlights. Easy spray-on application.
Key Features:
Powder formula absorbs dirt and oil
Won various beauty awards
Helps refresh style
Bold Hair Highlights
Arteza Temporary Hair Chalk Highlights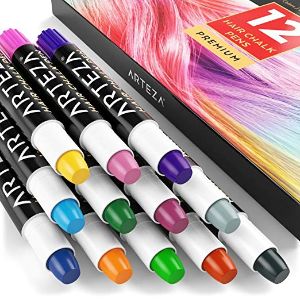 Create a vibrant variety of colorful highlights with these hair chalk highlighters. Great for use on any color hair.
Key Features:
Temporary color
12 various shades
Dries in seconds
Cost: $10.00
Clairol Color Crave Semi-Permanent Color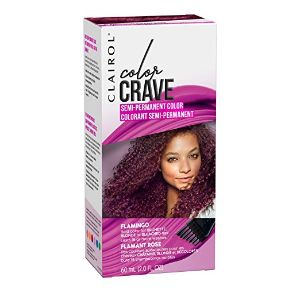 Go bold and create amazing effects with Clairol's semi-permanent color. It is easily applied with a stylist's brush so you can paint on the dye where you want your highlights to be.
Key Features:
No mixing required
No bleach needed
Lasts up to fifteen washes
Cost: $5.00
Onedor Temporary Hair Color Mascara
Featuring three bright and bold colors, these temporary hair color mascaras deposit color where you want it with precise combs. The color lasts up to two days.
Key Features:
Non-toxic formula
Doesn't harm hair
Precision color where you want it
Cost: $13.00
SWACC Hair Chalk Temporary Hair Color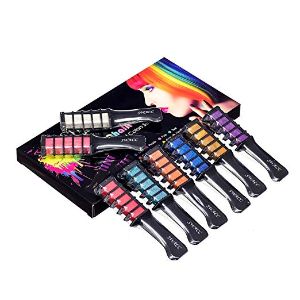 Get bright highlights with these amazing color chalks! The application of the color is easy with the comb.
Key Features:
Non-toxic
Non-damaging
Water soluble
Cost: $8.00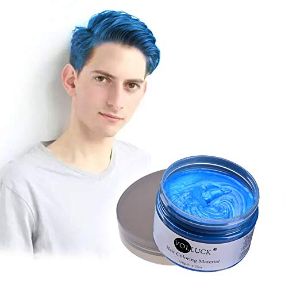 Like ordinary pomade, but with color! You can play around with it to give yourself neon highlights. It does not damage hair but instead makes it shine.
Key Features:
Made from plant extracts
Non-sticky formula
Easily washes out
Cost: $12.00