Life has a tendency of getting in the way of all our best plans and goals. You  may want the healthy glow of tanned skin but you cant always make it to the beach to chill. Honestly, who can? Tanning beds or professional spray tans offer a more timely alternative but that's still a time commitment a lot of us just can't make. A self-tanner is the solution that most can appreciate as it requires the least initial time and upkeep time. And let's not make light of the risk of skin cancer that is negated by protecting yourself in the shade.
We looked at dozens of self-tanners to find the best of the best. We looked at tanning towels that go on with a simple wipe of your skin and foaming mousse tanners that you'll spread on yourself.  We looked at all the advances in tanning lotions and sprays to find those that will give you the best results. Below we've listed our top picks and all the best self tanners to give you the look you want.
Throughout our research, Skinerals Self Tanner Sunless Bronzer stood out as the clear winner of our top pick spot. It has organic and natural ingredients and the reviews are full of customers that swear by this tanner's effectiveness. A self tanner that isn't full of chemicals and works like a charm? Sign us up!
The 5 Top-Rated Self-Tanners
*Ratings are from Amazon at the time of publication and can change
Our Top Pick: Skinerals Self Tanner Sunless Bronzer
The Skinerals Self Tanner Sunless Bronzer has a tagline that really sums up the best part of this tanner: Minerals not chemicals. That means that in order to tan your skin, it won't use harsh chemicals that can dry or damage your skin; but rather minerals that will give you a tanned appearance while also contributing to your skin's overall health. They use only plant and fruit-based oils, extracts and essential oil blends.
Skinerals takes a portion of every purchase and donates it to skin cancer research, so not only can you feel good about the fact that you're protecting yourself from skin cancer by avoiding the UV rays, you can take a bit of pride that your purchase may help a person in need because of their own exposure.
There are over 1,200 customer reviews on Amazon giving this tanner an overall rating of 4.5 stars, which is pretty impressive. You may want to pick up a tanning mitt separately for application, but a towel could work, too.
Skinerals Self Tanner Sunless Bronzer Key Features:
Will last up to 7 days
Only natural and organic ingredients
3 formulas for different bronzes
Our Runner-Up Pick: Sun Laboratories Sunless Tanning Lotion Dark Tone and Self Bronzer
The Sun Laboratories Sunless Tanning Lotion Dark Tone and Self Bronzer will nourish and hydrate your skin as you apply the tanner. The creators of this tanner know that if your skin is dry and unhealthy there is no possibility of a sleek and flawless tan. In the package there are detailed instructions and they're very specific about ways you'll want to get all the dead and dying skin off before application.
Keep in mind this tanner is an "Ultra Dark" lotion that will give you all you need to apply your tan. With your purchase of the larger bottle, you'll get a mitt, a pair of gloves and a sample plus your bottle of tanner. Of course, be aware, the darker the tan you're applying the more noticeable any mistakes are, so you'll want to make use of any shortcuts you can to make application easier.
With an overall rating of 4.3 stars that's been earned from over 1,400 customer reviews, we feel comfortable giving this self-tanner our recommendation and we're sure you'll be pleased, too.
Sun Laboratories Sunless Tanning Lotion Dark Tone and Self Bronzer Key Features:
Paraben-free blend of natural ingredients
2 size options
Ultra-dark formula
Best Budget Pick: L'Oreal Paris Sublime Glow Daily Moisturizer and Natural Skin Tone Enhancer
The L'Oreal Paris Sublime Glow Daily Moisturizer and Natural Skin Tone Enhancer is a self-tanning lotion that will build in appearance over time. You apply every day or every other day to darken quickly and then every few days to maintain the shade you'd like to keep. With the color enhancers, you can see the result in your skin's tone after just a couple days, but you'll likely notice the difference in its moisture and health right away. And healthy skin is easier to tan with a self-tanner.
Using this tanner is as easy as spreading it evenly all over your body and waiting for it to dry before sitting or putting clothes on. (Don't worry, though it only takes a few minutes. You can take that time to pluck your eyebrows or brush your teeth.) The formula in this tanner has been dermatologist tested, so you don't need to worry that you're using harmful chemicals.
We won't beat around the bush; It's $5. It is five dollars! Even without all the cool features that prove how effective this tanner is, that's really all the number we needed. But there are other numbers that impress us, too. There are nearly 300 customer reviews on Amazon earning this an overall rating of 4.3 stars. And it's $5.
L'Oreal Paris Sublime Glow Daily Moisturizer and Natural Skin Tone Enhancer Key Features:
8 ounces of moisturizing tanner
Medium skin tones
Enriched with mango butter, vitamin E and sweet almond oil
Best Self-Tanning Mousse: Jergens Natural Glow Instant Sun Sunless Tanning Mousse for Body
The Jergens Natural Glow Instant Sun Sunless Tanning Mousse for Body is tinted so you'll be able to see exactly where you've applied it to your skin. This tint is unlike a lot of other tanning mousses, that run the very common risk of uneven application. And because it goes on light and dries within 60 seconds, you wouldn't be able to see or feel where you've put it otherwise making that tint so very important.
You'll see results instantly, but it will deepen to a darker color over the next few hours after application so give it time before you reapply to try to darken. The smell of this mousse is a light and fresh scent, so you won't need to worry about the typical stench you may be familiar with in sunless tanners.
You can pick up a bottle of this mousse for just over $10, and it comes in two different shades, making it a steal that has options. It also has a respectable 4.1 stars on Amazon with over 750 customer reviews, which means the chances are you'll like it, too.
Jergens Natural Glow Instant Sun Sunless Tanning Mousse for Body Key Features:
Choice of light or deep bronze tone
6 fl oz tanning mousse
Tinted mousse will deepen over time
Best Self-Tanning Wipes: Tan Towel Self Tan Towelette Classic
The Tan Towel Self Tan Towelette Classic is one of the easiest, low maintenance ways to get or sustain your tan. You don't have to have lotions or creams all over your hands, and clean up is a dream. It's virtually impossible to over-apply and the reviews are full of customers who think applying this evenly is a piece of cake. You just wipe all over your skin with the towel, toss the towel, wash your hands and that's it! It couldn't be easier and there won't be any mess to deal with afterwards.
This tan towel tagline for these towelettes is a pretty amusing one: Look Good Naked. And while it may not be that simple, there's a good chance the glow of a tan may make you feel a lot more confident. After application, your color will begin to appear after about two to four hours and will last up to seven days in between use.
With well over 700 customer reviews on Amazon, earning these towelettes a more than acceptable 4.1 stars, it's not a surprise that this is Amazon's choice for "tan towels."
Tan Towel Self Tan Towelette Classic Key Features:
Includes 10 towelettes
For fair to medium skin tones
No dyes or stains are used in our formulas.
Who Should Buy a Self-Tanner
You could need a self-tanner for any number of reasons but the reason we love is a motivator behind almost every reason we can think of: Your time is precious. To get an even all-over tan, you need to lay in the sun 20-30 minutes on your back, then flip and lay the same amount of time on your front. For best results, they suggest you do this for several days. That's an hour a day. For several days. Professional spray tans from a salon will last between 5-10 days but will start to fade exponentially as your skin regenerates and new skin takes its place. So to upkeep it, you'll need to go every week to get re-sprayed. While that's not that bad, you have to remember for a professional salon, you'll need to schedule appointments, drive to and back, and occasionally there's still a wait. All total, you'll have about an hour involved with each session – if you're lucky. You can buy a self-tanner and spend ten minutes or less applying it after your shower at probably about the same frequency: once a week. Not to mention most at-home self tanners are a fraction of the cost.
Keep in mind, though, your time isn't the only motivator behind using a self-tanner. Your safety is pretty precious, too, and if you want a bronzed god or goddess appearance, a self tanner may just be the safest way to go about getting that. The primary risk for skin cancers is exposure to ultraviolet light: sunlight or tanning beds. If you want to mitigate that risk, nix the tanning bed membership and lather on that sunscreen. Doing both of these will help your skin's health but they will also keep you pretty fair complected. The safest, least expensive, and most convenient alternative is pretty clear: self-tanners.
Important Features to Consider
A self-tanner should do several things well. Here's what to consider when selecting a self-tanner for your skin:
Natural, DHA or melanin bronzers. Natural bronzers will use natural plant and herbal ingredients to color the skin, like a makeup and will last just a day or two, so you'll need to apply frequently. DHA bronzers use DHA to react to the dead layer of skin and increase your skin's darkness; the more DHA in the tanner, the darker bronze you'll have. (Most tanners are DHA tanners.) They'll typically last just under a week and the results are visible two to four hours after application. Melanin bronzers enhance the synthesis of melanin in your skin. Since melanin is the darker pigment in your skin, (and hair and eyes) promoting more production will give you a darker appearance. These are the lowest maintenance self tanners.
Tan extenders. This will very often be an additional feature of a lot of tanners because it will help prolong your tanning results. It essentially just boosts the moisture of your skin with a vitamin-enriched formula. It will keep the tanned skin from shedding as quickly. If you have a tanner with the extender, then you'll still just apply as recommended but if you purchase a tan extender without the self-tanning feature, you'll want to apply it daily or after any shower or bath.
Moisturizers and lotions. Choosing a moisturizing tanner will be a great option if you want to have a fast, daily routine. The DHA content is significantly lower and perfect for daily use, allowing the tan to build over time. (This is also a great way to "fake" a gradual tanning as if you had been beach-bound daily.) It's an excellent choice for beginners or just those who don't want to overthink it. Lotions will often include a tint so you'll be able to catch if you've missed a spot right away.
Towelettes. The part about towelettes you'll love the best is that it's almost impossible to over apply when using them. They're a simple upkeep kind of application that is perfect to pack on any kind of vacation or road trip to maintain the glorious tan (even if it's a sunless tan) you've built up. It will have the exact amount of tanner you'll need and you won't need to worry about the mess that tanners can sometimes cause.
Sprays. With a spray that you apply to your own body, you'll need to stay consistent in the application. You'll need to apply it evenly and at about a 6″ distance from your skin. Because of this, it's not for beginners or those with sloppy technique. You will likely want to hone your spray-tan skills, though. How else do you really plan on self-tanning your back? Even if you opt for a tanner with less precise application requirements, you may still be best off using this, also, at least for your hard to reach places.
Mousses, gels and serums. These are all tanners that require applications at a more experienced level. If you've been applying your own tanner for years, then this is an alternative that may feel better on your skin. You can put thin layers on your skin to make it a bit easier to coat evenly and build over time, but you will want to make sure your self-tan game is strong before you jump into this tanner. They usually won't show how well you've blended before it is absorbed into the skin and an uneven streaky appearance is definitely not outside the realm of possibility.
Frequently Asked Questions
What is self tanner and how does it work?
A self-tanner is a product that will darken the appearance of your skin without exposing you to the harmful UV rays of sunlight. It will very likely use dihydroxyacetone (DHA) to react to your skin cells on the surface and darken your skin. You can apply it in several different ways: Sprays and lotions are the most common, but you can also use a serum, mousse, gel, or towelette. Each have their perks and you may find what's best for your skin isn't what's best for others and you may just need to experiment a bit to find your perfect fit.
In order for you to be most satisfied with your self-tanner results, you'll want to exfoliate before you apply. You'll also want your skin to be clean, so we recommend applying your tanner after a shower where you've used a loofah or more aggressive scrub. Then you should moisturize any areas of extra dry skin with an oil and fragrance-free lotion. Dryer skin will absorb more tanner and look darker than the rest of your skin, so you'll also want to skip over applying to those areas your first go around and just use your leftover mousse/lotion/serum at the end. This could also be a great opportunity to bring out the towelettes or spray and use a couple different methods. Just make sure they're the same tone. Using a "mitt" for application will certainly make the entire process easier on you. You can use a sponge brush to apply tanners onto your hands or even to add contours.
How long does spray on tan last?
How long your self tanner lasts depends on what type of tanner you use. Most are going to affect the skin it touches; and that means the tan will only go skin deep. You shed skin every day and not always evenly, so you'll find no matter what your choice of sunless tanner, you'll need to upkeep it on a regular basis and in order to do so, you'll have to follow the instructions for that specific product. Sometimes you'll need to upkeep it daily and other times you can push it for up to a week. The most standard answer is that you'll need to reapply about every 5 days but you may see some areas of your skin holding the tan for as much as a few weeks and some as little as every day.
Is sunless tanning safe?
Well, sunless tanners are certainly safer than over-exposure to harmful UV rays which can cause cancer. In fact, most self-tanners are FDA approved, as long as they're used as directed. For example, they're safe to be used for external application to the skin. But you shouldn't use them around your eyes, nose, mouth or anywhere on your body covered by "mucus membranes." We simply don't know if they're safe in those areas but, really, there's no real benefit for those areas, so it shouldn't be a concern. You don't want your tongue tanned.
What you want to stay away from when you're self tanning is the sunless tanning pills. They will contain the color additive canthaxanthin and taken in large amounts, will turn your skin orange or brown but also cause hives, liver damage or impaired vision. Not worth the trade off of minor convenience, so steer clear.
How do you get self tanner off?
With most self tanners, you're changing the tone of the skin on the surface. For your skin to completely cycle, that is, new skin cells to be "born" at the deepest layer of the epidermis to shedding, it takes approximately 6 weeks. Essentially, every 6 weeks, you have new skin. It's very unlikely that you will a) have a tanner last that long or b) want to wait for that anyways. Luckily, there are several ways to speed up the process. Exfoliating thoroughly will help things along and so will lemon juice. You can also try white vinegar, baking soda (mixed with a bit of water to create a scrub), baby oil or baby wipes. As a sort of last resort, you can try nail polish remover or rubbing alcohol but be sure you're either doing it outside or in a well-ventilated room because the smell will definitely get to you!
Other Self-Tanners We Reviewed
We looked at 20 other self-tanners. Even though they didn't make our 5 best self tanners list, they're the best of the rest and each is still a great option for you. The information you'll need to compare each one is included with the listing and we've grouped them into the following categories:
Self-Tanning Lotions
AsaVea – Self Tanner Sunless Tanning Lotion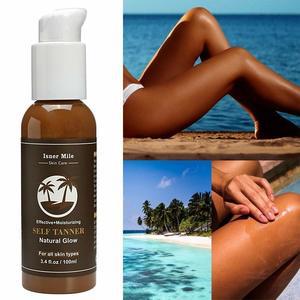 This self-tanner boasts that using it will help you prevent signs of early aging.
Key Features:
3.4 fl oz
Safe and gentle ingredients
100% money back guarantee
Cost: $20
Bahama Tan Self Tanner Organic & Natural

This self-tanner uses no alcohol so even though you're tanning your skin, you won't be drying it out.
Key Features:
8 fl oz
Natural and organic ingredients
Eco-certified DHA
Cost: $25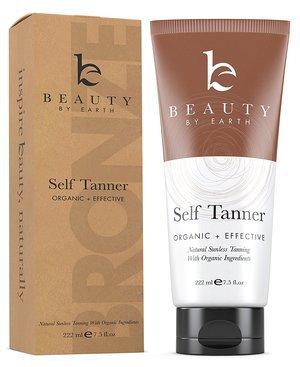 With ingredients like aloe, coconut oil, and Shea butter, there's no question this tanner will keep your skin healthy.
Key Features:
7.5 fl oz
Includes natural and organic ingredients
Intended for body and face
Cost: $25
Jergens Natural Glow Daily Moisturizer for Body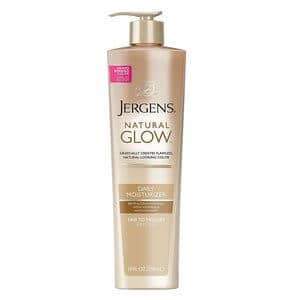 This self tanner has a reference picture on the back that should help you adjust your expectations for how long before the tan has built to your desired tone.
Key Features:
2 color choices
2 size options
Fades completely in 7 days
Cost: $10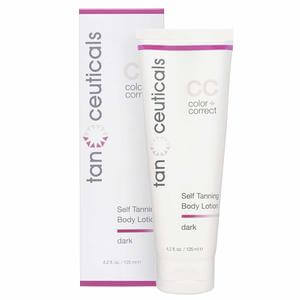 With this long-lasting self tanner, you can wait up to 6-7 days between application without noticing a difference.
Key Features:
4.2 fl oz
Fresh coconut scent
Certified cruelty-free by PETA
Self-Tanning Serums
Fake Bake Self Tanning Liquid Solution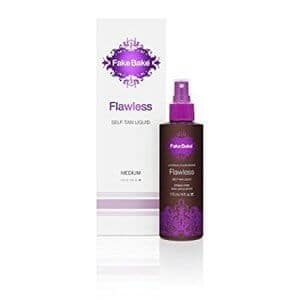 This self tanner will go on smooth and give a streak-free appearance of being warmed by the sun.
Key Features:
Develops within 4-6 hours
Black coconut scent
9 size options
Cost: $25
Golden Star Beauty Self Tanner For Face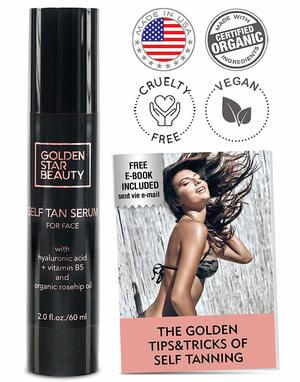 This tanner will give you a sun-kissed glow that won't have the orange tint that often comes with self-tanners.
Key Features:
2 fl oz
Anti-aging ingredients
Vegan and cruelty free
Cost: $25
L'Oreal Paris Sublime Bronze Self-Tanning Serum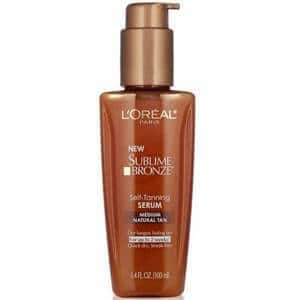 This serum will dry fast, so you'll need to work equally fast to make sure your skin is coated evenly.
Key Features:
3.4 fl oz
For medium skin tones
Best results after at least 3 days
Cost: $10
Tan Physics True Color Sunless Tanner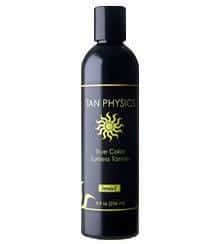 This self tanner has a tint that will allow you to see any spots you've missed right away.
Key Features:
Pack of two 8 oz bottles
Anti-aging formula
Uses natural ingredients
Self-Tanning Mousse
Miami Gorgeous Self Tanning Mousse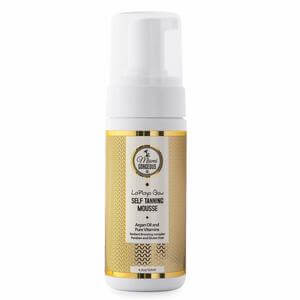 This bottle has 4.2 fluid ounces and that equates to between 10 and 12 full body applications.
Key Features:
Made with organic ingredients
Sulfate-free
100% satisfaction guaranteed
Cost: $20
St. Tropez Self Tan Bronzing Mousse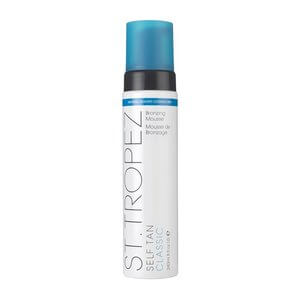 This mousse has a tint that will keep you from blindly spreading it unevenly.
Key Features:
3 size options
Dries in 60 seconds
No "tanner" odor
Cost: $40
St. Tropez Self Tan Express Bronzing Mousse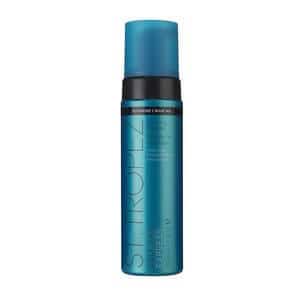 You can control how dark the tan develops by choosing how long after application you'll shower; 1 hour for light tan, 2 for a medium and 3 for a darker tan.
Key Features:
Ultra lightweight formula
Time chosen to shower determines darkness
Full results in 8 hours
Cost: $40
VITA LIBERATA – Organic Sunless Tanning Mousse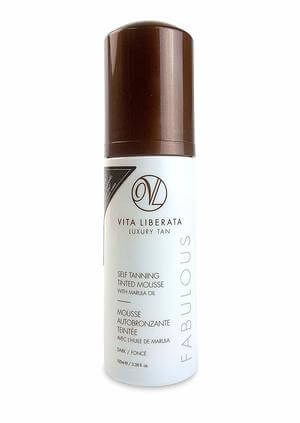 You can apply this lightweight mousse and nearly immediately forget you have it on.
Key Features:
Organic ingredients
Dark skin tone
3.38 fl oz
Self-Tanning Wipes
COMODYNES Self-Tanning Intensive Towels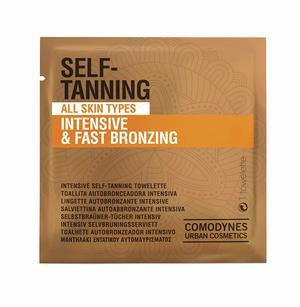 The ingredients in this self tanner are gentle enough that you can even use this around your eyes.
Key Features:
24 pack
Results in 2-3 hours
Towel measures 8″ x 8″
Cost: $45
Somerville360 Face and Body Self Tanning Towelettes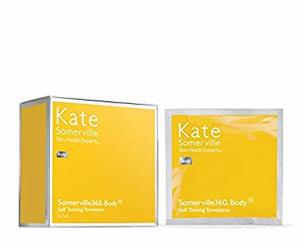 Applying your self tanner with these towels is an excellent method to avoid streaks and mistakes.
Key Features:
8 or 16 pack
Results in 2-4 hours
Quick drying tanner
Self-Tanning Spray
Body Drench Quick Tan Instant Self Tanning Spray

The spray nozzle of this self tanner rotates 360 degrees for an easy spray and application.
Key Features:
Results visible in 3-5 hours
6 fl oz
Medium dark skin tones
Cost: $25
Infinity Sun Glow On the Go 5oz Mist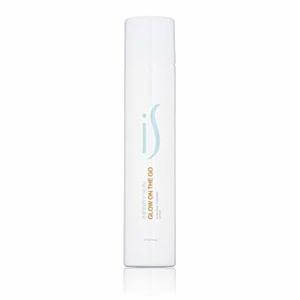 You can keep your skin healthy and avoid drying it out by using this alcohol-free tanner.
Key Features:
5 fl oz
Anti-aging formula
Last 7-10 days
Cost: $25
Neutrogena Micro-Mist Tanning Sunless Spray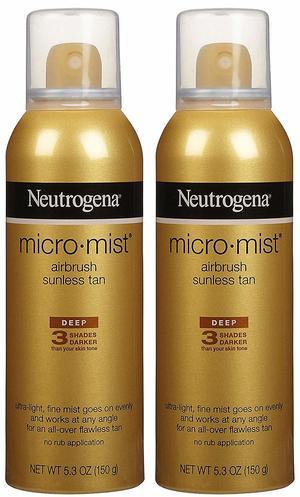 With this one purchase, you'll get 2 bottles of the same dark and deep self-tanner.
Key Features:
5.3 fl oz, 2-pack
Deep skin tone
No rub application
Cost: $40
SugarBaby Golden Glamour Spray on Tan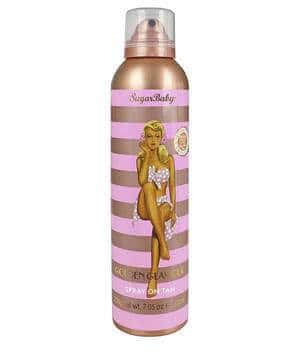 This spray-on self tanner goes on in an ultra-fine mist that makes even application a lot simpler.
Key Features:
Includes ingredients coconut oil, buriti fruit oil, goji berry extract
Animal friendly; vegan
Made in Australia
Cost: $15
SunFX Summer's Secret Instant Bronzing Spray on Tan
You'll be able to see big results after just one application, but building on it will keep the tone darkening over time.
Key Features:
8 fl oz
Tan lasts 5-7 days
Works with any skin tone
Cost: $30