Almost any woman can find a perfume that feels like it was made for her, whether she's sassy and spunky or laidback and relaxed. Sometimes, they're just the right pick-me-up to get you energized and ready to take on the day. A perfume can make women feel even more glowing, confident, and radiant than they already are when they add a couple of splashes to their pulse points.
We reviewed dozens of perfumes for women to find the best of the best. Some of the features we considered in our search include the type of scent, strength, price, the size of the bottle, and customer ratings and reviews.
When it comes to a scent that women love, Clinique Happy by Clinique for Women stands out as a clear winner. This classic perfume has been around for years, yet it continues to outperform many of the citrus-floral blends that have hit the market since.
The 5 Top-Rated Perfumes for Women
*Ratings are from Amazon at the time of publication and can change
Best Perfume for Women Overall: Clinique Happy by Clinique for Women
Years of successful sales and positive reviews from women pinpoint Clinique Happy by Clinique for Women as a favorite among women of all backgrounds and personalities. This perfume has a one-of-a-kind scent that appeals to virtually any woman with its perfect blend of citrus and floral notes. The combination creates an invigorating and inviting scent that can lift your mood and prepare you to take on the day.
If you prefer perfumes that aren't overly strong, then this one hits the mark. It's technically an eau de perfume, meaning that it's slightly less concentrated than a regular perfume. You'll get just the right amount of the flowery scent without it being overpowering to you, your family, or your coworkers. Still, it's long-lasting, with many customers saying that they can still smell the perfume for five hours or more after applying.
Clinique Happy by Clinique for Women Key Features:
Long-lasting scent
Summery notes
Vibrant and refreshing
Attractive bottle
3.4-ounce size
Best Floral Scent Perfume for Women: L'eau d'Issey Florale by Issey Miyake
Many women prefer the subtlety a floral perfume offers, and L'eau d'Issey Florale by Issey Miyake hits just the right notes with flower lovers. This perfume combines popular floral scents like lily, rose, and white wood with the energizing and uplifting scent of mandarin orange for a bit of brightness. This eau de toilette is a less-concentrated perfume that comes in a spray form, so it's the perfect choice when you want a light and airy fragrance.
The bottle is truly one-of-a-kind, too. If you're someone who loves to display your perfume bottles in your room or the bathroom, then this bottle is a great addition. Its feminine pink color and cone-shaped bottle are eye-catching.  
L'eau d'Issey Florale by Issey Miyake Key Features:
3-ounce size
Unique bottle design
Light fragrance
Subtle citrus notes
Musky undertones
Best Budget Perfume for Women: Usher For Women by Usher
If you're looking for a perfume from a big name without a big price tag, try Usher For Women by Usher. Made by the singing and dancing sensation himself – Usher – Usher for Women by Usher is both daring and feminine – an exciting mix for women who like to stand out. It combines fruity scents like apple and apricot with flowery fragrances like freesia and rose. Add in some woodsy undertones from musk and incense, and you have yourself a winner for under $20.
Positive customer reviews note that this fragrance isn't overpowering yet lasts a long time. And, it's a good choice for someone on a budget who doesn't want to spend money on a bunch of perfumes for different occasions. This one works as well for a night out as it does for hanging around the house.
Usher For Women by Usher Key Features:
3.5 fluid ounces
Long-lasting
Woodsy, natural notes
Refreshing apricot and apple blossom scents
Excellent for any occasion
Best Premium Perfume for Women: Dolce & Gabbana Light Blue
When money isn't an object and you want the best of the best in perfume, Dolce & Gabbana Light Blue is one to try. This perfume will transport you into the Meditteranean with its fragrance that's reminiscent of a vineyard on a warm summer's day. The formula contains hints of fruity apple with undertones of more flowery smells like jasmine and bluebell. There's also a mix of rich scents like white rose and bamboo to round out the scent.
One of the features fans of this perfume love the most is its signature style woven through the bottle's design. It's slightly feminine with a bit of masculinity woven in, which matches the fragrance well and makes the bottle stand out against other perfumes on display.
Dolce & Gabbana Light Blue Key Features:
Fruity and rich
3.4 fluid ounces
Strong scent
Light and airy fragrance
Good value for a premium perfume
Best Subtle Perfume for Women: Pacifica Hawaiian Ruby Guava Spray Perfume
Some spray perfumes are meant to give off a pleasant fragrance without being overpowering, and Pacifica Hawaiian Ruby Guava Spray Perfume does that perfectly. If you want a perfume that will get you through the workday without bothering your coworkers, this spray perfume can do the trick. 
You'll get a tropical blend of refreshing and romantic smells, like guava, pomelo, and coconut, that hits just the right note for anyone who enjoys a mood-lifting fragrance to get them through the day.  Customers love that it smells luxurious without sitting at an exotic price point. Many positive reviews also point out that they love the natural smells the perfume offers rather than overpowering, artificial scents.
Pacifica Hawaiian Ruby Guava Spray Perfume Key Features:
1 fluid ounce
Cruelty-free formula
Natural grain alcohol base
Portion of sales support clean water initiatives
Recyclable packaging
Who Should Buy Perfume for Women
Although many people see perfume as something women wear to seem more appealing to others, the truth is that women often wear it for their own enjoyment. Some women consider perfume a necessary part of their self-care routine, like a makeup kit or a spa-like bubble bath. A quick spritz is all it takes to give you a pleasant scent that energizes you, relaxes you, or refocuses you. Perfume comes in a variety of scents that can play with just about any mood you're in or want to be in.
Perfumes tend to be more concentrated than eau de toilettes, making them excellent choices for long-lasting fragrance. However, if you have sensitivities to smells, you might find that the strength of perfume is a bit too intense to please your senses. 
Important Features to Consider
Perfume for women should have a few important features. Here's what to consider when selecting a perfume for women:
Gender. Most perfumes are made for women while cologne is designed for men. However, some brands use the terms interchangeably, so it's important to see who the perfume is targeted toward if you prefer a more masculine or feminine scent.
Bottle size. The size of the bottle is more important to consider than the price. From the size of the bottle, you can determine how much you're paying per ounce.
Packaging. If you like to display your perfume, then its package design is important. Some perfumes come in standard bottles while others have fancy packaging that might just win you over when you can't choose based on scent alone.
Type of scent. Perfumes for women come in a wide range of scents, from floral or flirty to musky or citrusy. Different scents are good for targeting different moods and occasions.
Scent strength. Scent strength can vary significantly in perfumes, especially if the perfume is in body spray or mist form, which gives it a lighter strength. If you're looking for all-day scent, you'll want a stronger perfume that can linger for hours.
Frequently Asked Questions
What are the different types of perfume?
Perfume comes in not just different scents, like oriental, citrus, or floral, but also different types. The most common types of perfume are regular perfume, eau de perfume, and eau de toilettes. Perfume is the most concentrated, so it usually leaves the strongest, longest-lasting scent. Eau de perfume has a bit lower concentration and eau de toilettes have slightly less concentration than eau de perfume.
Should you wear perfume every day?
Some people love to wear perfume every day as part of their regular getting-ready routine, like brushing their pearly whites or putting lotion on their skin. But there's certainly nothing saying you have to. If you enjoy wearing perfume daily, go for it. Otherwise, hang onto it for a special occasion!
Where should I apply perfume?
Spraying perfume on your clothing can lead to staining and an unpleasant scent depending on the fabric. It's best to apply perfume to your skin, especially on your pulse points. Your pulse points include behind your earlobes, on your inner wrists, and the base of your throat.
How do I apply perfume so it lasts?
There are a few ways to apply perfume to make sure you get the longest-lasting scent. Try applying right after you dry off from a shower and before you dress. Applying to clean, bare skin allows it to penetrate well and linger all day. You should also avoid rubbing your wrists together after applying, as it can break down the perfume's chemicals and cause the smell to disappear faster. Finally, remember to apply to several pulse points to keep the scent strong throughout the day.
Other Perfumes for Women We Reviewed
We looked at 20 other perfumes for women. Even though they didn't make our 5 best perfumes for women list, they're the best of the rest and each is still a great option for personal fragrance. The information you'll need to compare each one is included with the listing.
Fresh Scent Perfumes for Women
CLEAN Rain & Pear Eau Fraiche Body Spray  

The brand name says it all with this perfume, which provides a refreshingly clean scent that will keep you smelling like you just took a shower.
Key Features:
5.9 ounces
Can layer with other CLEAN perfumes
Subtle fragrance
Cost: $50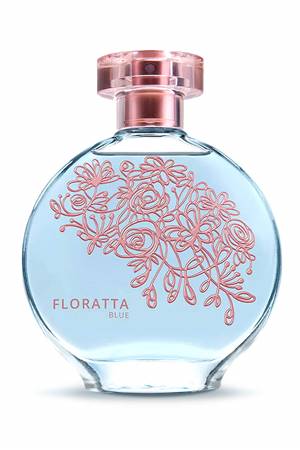 This beautiful perfume bottle has an equally beautiful scent that's fresh, floral, and outdoorsy, with hints of cedar, geranium, and tea rose.
Key Features:
Gorgeous bottle
Cruelty-free
Romantic scent
Cost: $30 
I Love Love by Moschino For Women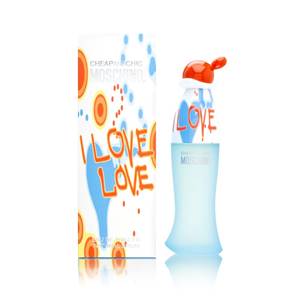 There's virtually no scent that's fresher than citrus, and this perfume offers plenty of it in addition to flowery tea rose and spicy cinnamon.
Key Features:
Floral, spice, and citrus blend
Unique bottle
Mood-lifting
Cost: $25  
Lovely by Sarah Jessica Parker  
Women who love classic scents will likely adore the subtle, fresh, and romantic scent of Lovely by Sarah Jessica Parker. 
Key Features:
3.4 fluid ounces
Mild scent
Attractive bottle
Cost: $15
Pink Collection Fresh and Clean Body Mist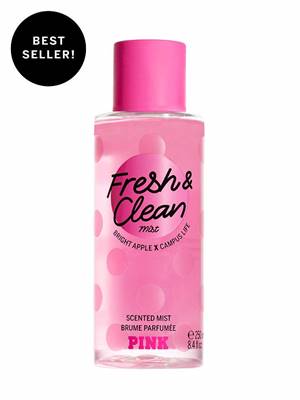 This body mist perfume by Victoria's Secret Pink combines apple with tangerine and the smell of the ocean for a just-stepped-off-an-island vibe.
Key Features:
8.4 fluid ounces
Light and airy body mist
Long-lasting
Cost: $10  
Aquatic Perfumes for Women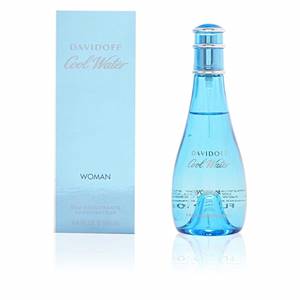 Not many perfumes can beat this classic scent that combines tropical scents like pineapple with woodsy and floral notes to create a perfectly feminine and beachy fragrance.
Key Features:
3.4 fluid ounces
Fresh and clean scent
Light fragrance
Cost: $14 
Giorgio Armani Acqua Di Gioia for Women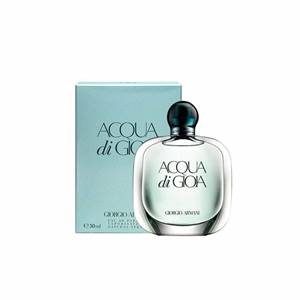 This perfume is inspired by nature, which is why it has floral notes blended with scents reminiscent of fresh waterfalls.
Key Features:
Cheerful smell
3.4 fluid ounces
Unique bottle design
Cost: $95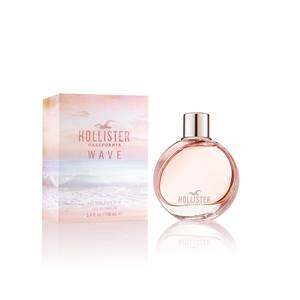 This perfume by Hollister will have you smelling like you just came back from a fun-filled day at the beach.
Key Features:
Long-lasting fragrance up to 8 hours
Eye-catching bottle
Floral undertones
Cost: $20
The Beachwaver Co. Bondi Beach Day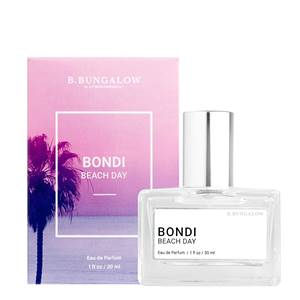 The name says it all with this bottle of perfume that blends the popular fragrance of coconut with vanilla orchids and salty beach water notes.
Key Features:
Recyclable glass bottle
Non-overpowering smell
Long-lasting
Cost: $70
Victoria's Secret Aqua Kiss Fragrance Mist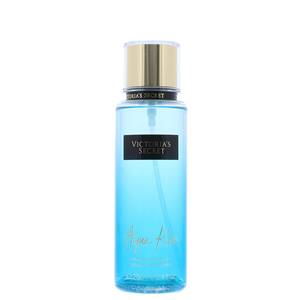 Try this body spray from Victoria's Secret if you're looking for an aquatic scent that's both relaxing and romantic.
Key Features:
Fine mist spray
Floral notes
8.4 fluid ounces
Cost: $15  
Citrus Perfumes for Women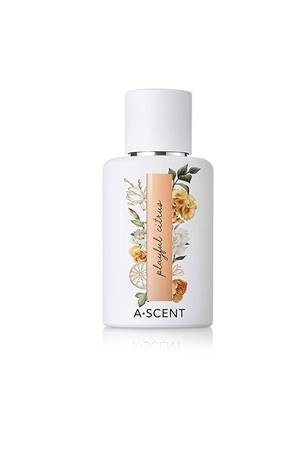 The citrus fragrance of grapefruit and lemon blend perfectly with this perfume's underlying hints of jasmine, amber, and cedarwood.
Key Features:
Airy fragrance
Energizing notes
1.7 ounces
Cost: $30  
Michael Kors Sporty Citrus for Women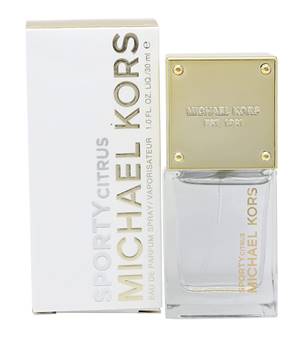 Women who love the smell of citrus for its energizing properties will love this Sporty Citrus perfume by Michael Kors, which is perfect for a post-workout refresher. 
Key Features:
Long-lasting smell
Clean and refreshing fragrance
Signature Michael Kors bottle style
Cost: $40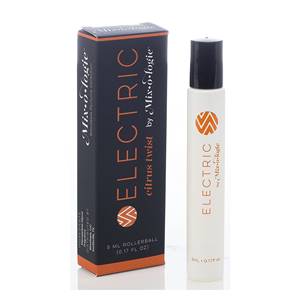 This small roll-on fits perfectly inside your purse or pocket to give you a quick pick-me-up of grapefruit, lemon, and mandarin orange fragrance.
Key Features:
Compact size
Roll-on applicator
Soft, romantic undertones
Cost: $20 
Pacifica Tuscan Blood Orange Perfume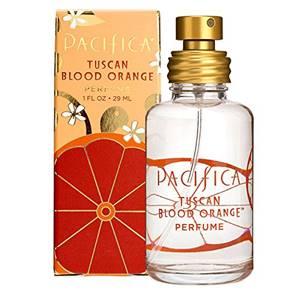 Not many smells beat the fresh and fruity blood orange, which this perfume bottles into an enticing fragrance using natural ingredients and essential oils.
Key Features:
Fragrance comes from essential oils
Blended with raspberry and strawberry notes
Cruelty-free
Cost: $22

This popular fragrance from The Body Shop highlights satsuma mandarins and has soft undertones of sugarcane for a super-sweet, long-lasting scent.
Key Features:
1 fluid ounce
Silicone-free
Light fragrance
Cost: $15  
Floral Perfumes for Women
Calvin Klein Eternity for Women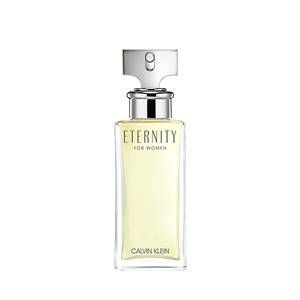 This classic Calvin Klein fragrance is one of the brand's most well-known and loved for its crisp and refreshing floral notes.
Key Features:
Aquatic undertones
Sandalwood and amber base notes
Long-lasting
Cost: $73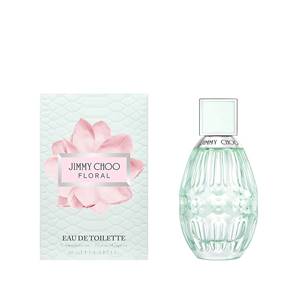 JIMMY CHOO creates a romantic and sassy blend of sweet pea, begamot, and musk, with this femininely floral perfume.
Key Features:
1.3 fluid ounces
A little goes a long way on pulse points
Eye-catching bottle design
Cost: $60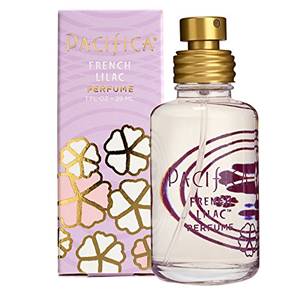 Lilac lovers will adore this feminine perfume that's blended with a hint of nectarine for a fresh and invigorating fragrance.
Key Features:
Cruelty-free
Paraben-free
Made with essential oils
Cost: $20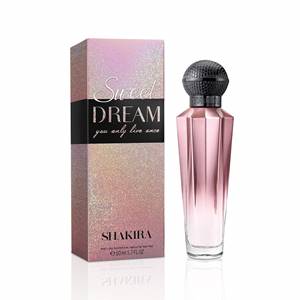 This perfume by Shakira is a perfect mix of romance, energy, and dynamics, just like the singer herself. You'll find notes of rose, jasmine, and raspberry in this bottle.
Key Features:
Unique, microphone-shaped bottle
Long-lasting
1.7 fluid ounces
Cost: $20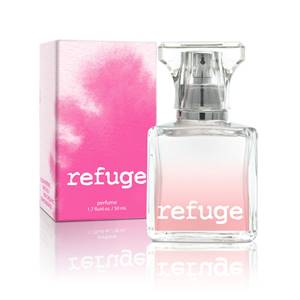 This perfume is light and airy enough to wear to work or for a day out on the town, yet romantic enough to pair with date night, thanks to refreshing scents like green apple and sandalwood.
Key Features:
Great for any occasion wear
Fruity floral notes
1.7 fluid ounces
Cost: $20